How to watch Titanic? In 1997 the world of cinema collided with a pop-culture iceberg and has never been the same since. We're talking about James Cameron's romantic epic, Titanic.
It's hard to explain quite what a phenomenon the James Cameron movie was. The romance movie dominated the Oscars, winning 11 awards — meaning it ties with Ben-Hur for the most Oscars won by a single film — and spent 15 consecutive weeks at the top of the US box office.
It was the first film to cross $1 billion at the worldwide box office and remains to this date the fifth highest-grossing movie of all time (Avatar 2 recently bumped it down from fourth). But you should know by now Cameron's never content, so he's re-releasing Titanic this Valentine's day to celebrate its 25th anniversary. Here's how you can watch the remastered Titanic.
How to watch the Titanic remaster?
You can watch Titanic in theatres from February 10. Now you might be thinking, why would I bother going to the cinema when I can just stream it or pop on the DVD? Well, you'd be doing yourself a disservice.
This new version has been completely remastered, and it is available to watch in 3D 4K HDR. Basically, it's the cleanest and crispest the film's ever looked. Also, chances are (if our demographic breakdown is accurate) that you never saw Titanic in theatres, and we all know that Cameron's work is best seen on the biggest screen possible.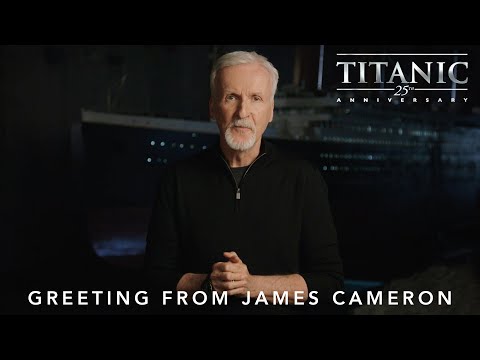 Can I stream the Titanic remaster?
At the time of writing, no, you can't stream the new Titanic remaster. It'll likely head to a streaming service eventually (probably Disney Plus), but again that defeats the purpose of this rerelease. This movie's meant to be watched on the biggest screen possible. If you're content to watch the older Titanic, then you can rent it or buy it on Amazon.
If you love Titanic, then check out our list of the best drama movies. We've also got a breakdown of all the new movies coming in 2023, including Oppenheimer, Spider-Verse 2, and Wicked.