The Brenaissance is still going strong, and now fans can continue the movement without having to rush to the cinema. That's right; you can now see the acclaimed star Brendan Fraser's new movie – The Whale – from the comfort of your own home.
Directed by Darren Aronofsky, The Whale has taken the world by storm since releasing. Telling the story of an obese English teacher (Fraser) trying to repair his relationship with his teenage daughter (Sadie Sink), the drama movie has earned critical acclaim, with Fraser even bagging himself an Oscars 2023 nomination for his performance in the leading role.
In her The Whale review, staff writer Charlotte Colombo praised the flick and acknowledged that it was a personal standout in the 2022 movie scene, writing: "It's emotionally draining, difficult to watch at times and probably not something you'd want to see again in a hurry — but The Whale is the most painfully beautiful movie I've ever seen." So, in short, The Whale is a must-watch.
And now, the A24 movie is available to buy on multiple streaming services such as Amazon Prime Video, Apple TV, VUDU, the Google Play Store, and more. However, there is some bad news about this development, folks.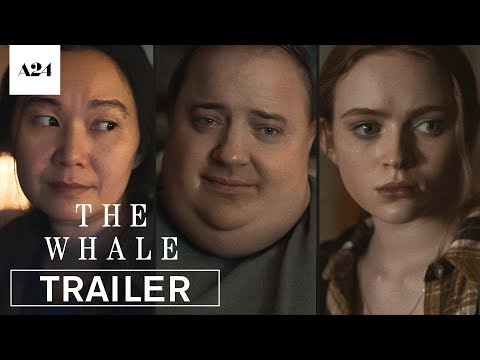 Currently, this online distribution plan only applies to US readers. The Whale is still out in theatres in the UK, so fans over the pond will have to wait a bit longer to see Fraser's award-nominated performance on their small screens.
If you are lucky enough to be in the US right now, you can sign up for a 30-day free trial of Prime Video by clicking our link here. For more Award winners, here is our list of Oscars 2023 predictions and a guide on how you can watch Babylon and how to watch Aftersun online.