Do you want to know how to watch Babylon? Of course you do, it's a huge new movie from one of the best modern directors in Hollywood, and it's certainly getting people talking.
Our Babylon review suggests this is the nightmare version of Chazelle's previous work, the musical La La Land, which should be all the enticement you need. This new movie is unlike anything Chazelle has done before; it's vulgar, it's unhinged, but it's a hell of a lot of fun. It might not be for everyone, but this sprawling, epic comedy movie is most definitely worth a watch just for the experience alone.
So, let's find out how to watch Babylon so that you can see what all the fuss is about with this new Damien Chazelle movie.
Where can you watch Babylon?
If you're in the US, Babylon has been in theatres for quite some time, having been released on December 23, 2022. As for the UK, the movie is released in cinemas on January 20, 2023.
The picture is a theatrical exclusive, so you'll have to head to your local multiplex to catch it, but honestly, you shouldn't watch Babylon any other way.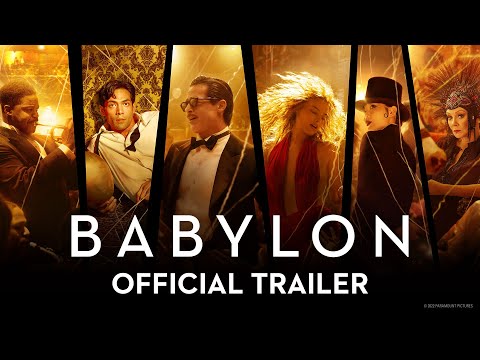 Can you stream Babylon?
At the time of writing, you cannot stream Babylon as it's a theatrical exclusive, meaning it's a big screen event only.
Once the drama movie is done with its theatrical run, it will head to the streaming service Paramount Plus. The film is a Paramount Pictures product, and as such, the studio will release it on its own platform, but we don't know when that will happen.
If you like the sound of Babylon, check out our interview with Damien Chazelle. Alternatively, dive into our list of the best Margot Robbie movies or the best Brad Pitt movies to see how it compares. Or, get excited for another big release with our guide to the Barbie movie release date.