What is The Silent Sea season 2 release date? Since releasing in 2021, Netflix fans have been dying to see what is next for the Korean science fiction series The Silent Sea. With, drama, mysteries, clones, and some killer cliff-hangers, The Silent Sea is just begging for a follow-up chapter.
Set in a near future timeline, Earth is suffering through extreme desertification – meaning that water is rare and rationing is the order of the day. With humanity struggling, a crew is assembled for a new mission to the moon, where they must explore the abandoned research facility, Balhae Station. The task is simple – retrieve a strange sample which resembles water. However, soon problems arise, and the 'life-saving' resource's true nature is exposed.
With season 1 ending with a couple of main character deaths and Lunar Water still covered in mystery, a follow-up is only a matter of time. So, The Digital Fix is here to break down everything that you need to know about the sci-fi series. From The Silent Sea season 2 release date, cast, plot and more, here is all the info you need on the Netflix series.
The Silent Sea season 2 release date speculation
As of April 2023, we don't know The Silent Sea season 2 release. And, unfortunately, that fact is unlikely to change anytime soon as Netflix hasn't renewed the series yet either.
However, there is still hope that we get news of a renewal sometime this year, as the TV series was quite successful with fans and critics alike. The show released in December 2021, and since the streaming service is pushing out a focus on sci-fi content in 2023 and 2024 – with titles like Rebel Moon and (hopefully) the Horizon: Zero Dawn TV series – it is possible that Netflix will add The Silent Sea season 2 to its to-do list as well.
Keep your eyes on this guide as we update you on all the latest news.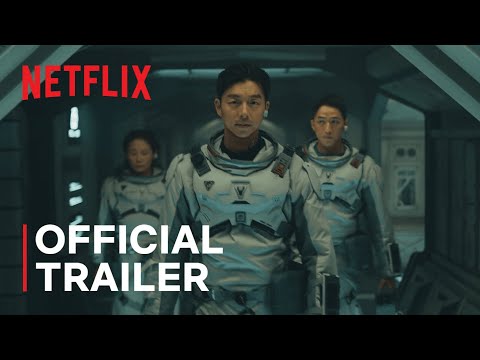 The Silent Sea season 2 plot speculation
The Silent Sea season 2 plot will likely follow from the events of the last entry. As mentioned above, season 1 of The Silent Sea ended with some mega cliffhangers that have to be addressed in a follow-up chapter. Warning, minor spoilers ahead.
In the last season, we saw that a ship arrived that supposedly would take the characters back to Earth; however, as fans already know – very few people on the mission actually survived, and the fates of those who may have are still up in the air.
And along with the well-being of the crew, we still don't know how the Lunar Water was found in the first place. Since a few samples of the water were saved before the Balhae station was flooded, some researchers may be able to provide us with some answers in season 2.
Then there is the question of Luna – the young clone who survives off Lunar Water. Luna was a success in terms of the original mission; she could survive off the water, so then why did the mission shut down? It is all very mysterious, and we want answers!
Luna also has some extreme abilities, such as advanced healing, speed and strength. Her capabilities are yet to be fully explored – especially her bite, which allows people to survive the Lunar Water's infection. But we have seen one too many zombie movies here at The Digital Fix – and are betting that that bite does more than just offer a cure.
At the end of season 1, Luna is heading for the International Institute of Space Biology with Doctor Song Ji-an, as she can't come to Earth. So hopefully, we will learn more about her backstory and connection to Lunar Water there.
We can also expect to see plenty of conflict around the precious resource in the upcoming season as the crew's ambitions are still largely split – some want to expose the truth about the mission, and others still have Earth's and their loved ones' survival in mind. So, look forward to plenty of drama and tension. We will keep you posted as soon as we know more.
The Silent Sea season 2 cast speculation
Since a few characters died in the last season, we expect to see some returning and brand-new faces in The Silent Sea season 2 cast list. Returning actors will likely include Kim Si-a as Luna 073, Kim Sun-young as Hong Ga-young, and Bae Doona as Doctor Song Ji-an.
Along with the survivors, we expect to see some new faces as we head to the International Institute of Space Biology, so stay tuned as more cast announcements head our way.
Here is the list of the expected The Silent Seas season 2 cast:
Kim Si-a as Luna 073
Bae Doona as Doctor Song Ji-an
Kim Sun-young as Hong Ga-young
Unfortunately, some of the main cast who won't be returning – since they were killed off in season 1 – including: Lee Joon as Ryu Taesuk, Lee Moo-saeng as Chief Gong Soo-hyuk, Lee Sung-wook as Kim Sun, and Yoo Hee-je as E2. It is also pretty safe to say that Kim Sun-young as Hong Ga-young won't be back as it was implied that he dies too.
While we await more news, here are all the new movies heading our way in 2023. Or, if you are after more Netflix picks, here are our guides to everything we know about Squid Game season 2 and The Witcher season 3.