Lord of the Rings fans will want to prepare themselves for a possible rocky return to Middle-earth. According to Variety, Amazon's hit fantasy series, The Rings of Power season 2, will be going through a startling change due to the ongoing writers strike in Hollywood.
The publication reports that the TV series will continue filming during the strikes, however, without the services of co-showrunners JD Payne and Patrick McKay. Following the WGA strike rules, Payne and McKay won't be involved in any writing-based duties on production during the strike — including making creative decisions on set.
Instead, The Rings of Power non-writing executive producers, directors and crew will be overseeing the production and calling any new story decisions. While many Lord of the Rings fans may think that this won't have much of an effect on a show that is already filming – the absence of writers and The Rings of Power creators can lead to some off-the-wall narrative tangents.
In the last WGA strike back in 2007, many TV fans saw their favourite shows undergo huge creative changes, and dips in quality without the leading voices of their writers.
Shows like Breaking Bad – where main characters like Jesse Pinkman were originally set to be killed off after season 1 – were changed forever. So, considering how there is still a whopping 19 days left of filming for the Prime Video show, anything can really happen.
While we know that Payne and McKay communicated with the Tolkien estate and are self-proclaimed fans of The Lord of the Rings franchise, we don't know if the same is true for the entire crew.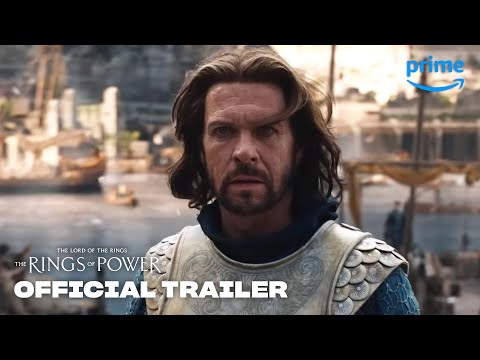 Rings of Power season 1 also had a rocky and condensed approach to the Second Age of Middle-earth, and many fans are curious to see how the series will correct canon to reflect the Third Age – such as introducing Galadriel's husband Celeborn (who was in the Lord of the Rings movies).
Variety reports that the showrunners did plan in advance for the strike, so hopefully, The Rings of Power season 2 timeline is coherent and does fans proud. Only time will tell.
For more Middle-earth content, here are our guides to the best Rings of Power characters, and everyone in the Rings of Power cast. You can also look over our list of the best Lord of the Rings characters, and why we think that Rings of Power proves that there is only one Galadriel.
For more top picks, here are our lists of all the new movies coming out this year and the best movies of all time.