It is time to brace yourself because the writers of Hollywood are going on strike for the first time in 15 years, and all your favourite TV series may be up on the quality chopping block as casualties.
According to The Guardian, the 11,500 members of The Writers Guild of America will stop working on the afternoon of Tuesday, May 2. This decision is due to negotiations between the union and the Alliance of Motion Picture and Television Producers (AMPTP) reportedly "breaking down".
For those who may not know how writers get the majority of their income, professionals in the field earn residuals from both regular broadcasts and streaming services. However, currently, writers earn a lot more from broadcasts of their work versus streaming – which is an issue since streaming is becoming more prevalent and the way most viewers consume entertainment now.
As The Guardian puts it, "Writers for streamed shows are paid a set amount of money regardless of whether the show is a hit. But broadcast television uses a 'reward-for-success' model that means if a show is a hit, writers can earn more in residuals."
And the result of streaming options not reflecting the same rules as broadcasting has led to wages stagnating as a whole and writers ultimately not receiving the money they deserve. Studios are already cutting labour costs and ordering shorter seasons, so it is wholly justified that writers are striking right now. And while it is for the greater good, this does mean that popular TV series will be affected, though.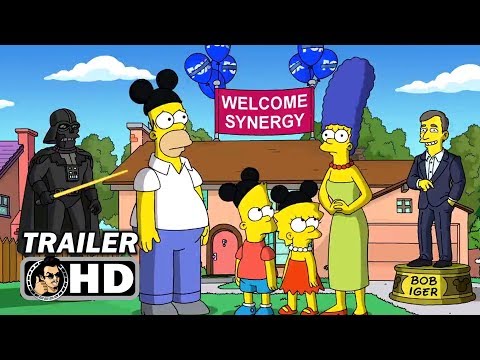 During WGA's last strike in 2007-2008, hit shows such as The Simpsons, The Office, Mad Men, and Breaking Bad had cut down seasons and very noticeable dips in their storytelling. The strike lasted for 100 days, and the California economy lost an estimated $2.1bn from it.
The upcoming strikes will likely have an immediate effect on US talk shows and soap operas first, since both require constant new scripts and timely material on the regular. However, WGA has warned that if the strike lasts for weeks, it will also impact network television season, which encompasses 45% of episodes made by companies like Disney and Paramount. That means that any shows with a fall release date are in danger.
As the strike continues, we will be sure to keep you updated on which animated series and shows have been affected. Stay tuned for updates! In the meantime, fans can rest easy as all the new movies coming out this year have had their scripts written and are ready to film.
While we look forward to upcoming titles such as the Barbie movie, and Oppenheimer, here is our list of the best movies of all time for you to look through as well.