No one would ever question the fact that the Lord of the Rings trilogy is among the upper echelons of cinematic history. Each of the three fantasy movies are rightly regarded as some of the best movies of all time, but the films are guilty of one very big issue.
The Lord of the Rings movies are a mind-blowing adaptation of JRR Tolkien's famous literary works, with incredible scale and phenomenal work from the whole Lord of the Rings cast. There is very little wrong with the 2000s movies, in fact.
That is, apart from a lack of female representation. You may not have realised it before, but there is actually an embarrassingly small amount of screen time where two women actually interact across the adventure movies, and here's the proof.
YouTube user Eight Foot Manchild has put together a supercut of every single moment from the movies where any female Lord of the Rings characters interact with one another. Worryingly, the video (which you can watch below) lasts just 42 seconds.
It gets worse, though. The video actually only features just one scene that lasts roughly two seconds, as a young girl asks "Where's momma?" before being shushed. Yikes!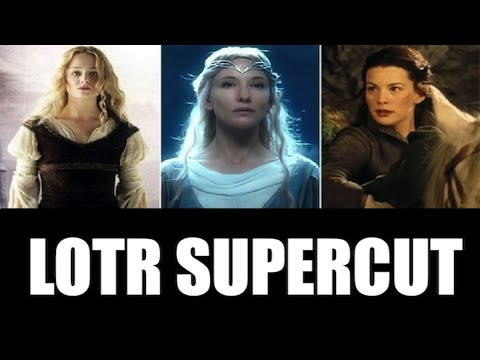 The tongue-in-cheek video is admittedly rather funny in the way it is put together, but does highlight a problem with big action movies of a bygone era. Thankfully, before we cancel the story of the One Ring, it's worth noting characters like Galadriel have been given their due of late thanks to the Rings of Power TV series.
Hopefully, Rings of Power season 2 will offer even more representation for women and we will see even more diverse Rings of Power characters. There are new movies coming from Middle-earth, too, which should offer even more opportunity for this. Until then, why not check out our feature on how Rings of Power proves there is only one Galadriel.