Audiences have always been terrified of two-parters. This is because they usually follow a pattern: the first half serves as the set-up, with an onslaught of establishing dialogue, and the second is typically a big-scale final showdown. In other words, the first half is boring, and the second half is anti-climatic. One of the biggest instances of backlash following a movie's split came in 2015, with The Hunger Games' two-part finale.
When The Hunger Games: Mockingjay — Part 2 was released, it was met with criticism from audiences and critics, who accused the movie(s) of being oddly paced and dragging out what should have been a major climax. As such, The Ballad of Songbirds and Snakes, the new movie based on Suzanne Collins' prequel, was kept as one solid, lengthy outing. This was a mistake.
This two-parter tactic didn't become noticeable until the 2010s when major installments and grand finales for long-running or popular movie franchises were often slashed in half and spread across two releases. Really, this was when YA movies based on books were taking over.
One of the very first movies to do this was Harry Potter and the Deathly Hallows. In order to adequately adapt the feels-bigger-than-a-bible novel, we ended up getting a pair of two-plus hour movies. This was swiftly followed by a two-part finale for Twilight, Divergent, and of course, The Hunger Games.
It didn't take long for audiences to get bored of this release strategy. Unsurprisingly, even non-fans of the above franchises couldn't stop complaining. Years of this created an inherent hate of two-parters — a hate made even easier by the fact that the guilty movies were YA adaptations specifically.
(Though, in fairness, by the time Peter Jackson had churned out three adaptations based on the singular The Hobbit book, people were pretty done with that, too.)
Back to 2015, when The Hunger Games: Mockingjay — Part 2 was released. Although only a year had passed since Part 1 was in theaters, the big finale was met with a cold reception and became the lowest-grossing movie in the series.
Director Francis Lawrence would later admit [via People Magazine]: "What I realized in retrospect — and after hearing all the reactions and feeling the kind of wrath of fans, critics and people at the split — is that I realized it was frustrating."
So strong was his realization that when the time came to adapt Collins' 2020 prequel novel, The Ballad of Songbirds and Snakes — set 64 years prior to the events of The Hunger Games — Lawrence was adamant that it be a single feature. But in trying to avoid making the same mistake twice, another, bigger mistake was made: The Ballad of Songbirds and Snakes movie simply isn't enough.
The book is split into three parts, but a thick line can be drawn between the two spiritual halves of the tale: One being the Games and the other being Snow's banishment to District 12.
Frankly, no novel has ever begged to be split into two halves as much as this one. On top of providing a rich backstory for one of the best movie villains to come from the genre, we also have the development of the early Games and a love story. It's a lot.
Ironically, TBOSAS is long. At two hours and thirty-eight minutes, it's a big ask from audiences. But, allegedly, there's a three-hour-plus version that was cut down for theaters. No doubt they shot some of the finer points in the novel, and with that in mind, cutting this into two separate movies might have made for a sharper, more palatable viewing experience.
Honestly, I don't think it's purely the Mockingjay trauma that prevented the studio from splitting TBOSAS into two parts. On paper, there was a very good chance this prequel adaptation wouldn't be successful. It's been eight years since the final movie came out, the target audience has long since moved on, and YA stories aren't exactly in vogue right now. Financially, two parts would have been a major gamble.
But TBOSAS was No.1 at the box office on opening weekend, kicking a Marvel movie off the top spot. It's also currently the highest-rated movie in the franchise on Rotten Tomatoes, with an audience score of 91%. Us Hunger Games fans were hungry for more, and we turned up.
As a fan, after all this time, I don't think the decision to split Mockingjay was a bad one. I like both halves. They each serve a purpose, and the events of the second film feel earned and logical, given how much time has been spent building it up. One is a character drama, the other is a quest, and they're both pretty damn entertaining.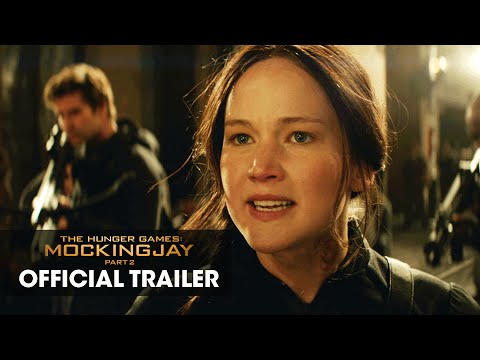 Sure, in 2015, I was probably grumbling about it. But now, after nearly a decade of being Hunger Games-less and getting a Proustian taste of the impeccable world-building and memorable style of these frankly incredible action movies, I'd do anything for more.
If there's an extended version released in the future, I'll watch it. I'd watch any Hunger Games movie ever made from now until the end of time because they're the best of the best when it comes to this long-abandoned genre.
And I'll even rewatch both halves of Mockingjay, too, and I'll enjoy it without complaining about the decision to split. We should have been doing that from the beginning because complaining about getting more of the thing we love is just…well, splitting hairs.
For more on the newest installment, take a look at our The Ballad of Songbirds and Snakes review. You can also check out our interview with director Francis Lawrence, and check out the biggest book changes in The Ballad of Songbirds and Snakes movie. Be sure to revisit the franchise with our guide to the Hunger Games movies in order, too.
If that's not enough, check out our list of the best movies of all time and keep an eye on our guides to the next big releases, like Deadpool 3 and Dune 2.