Will there be a The Diplomat season 2? This article contains spoilers for The Diplomat on Netflix.
One of the new best thriller series of 2023 has arrived, with a cast featuring Keri Russell, Rufus Sewell, Rory Kinnear, and more. Of course, we're talking about The Diplomat which has debuted on streaming service Netflix and is already being talked about among the best TV series of the year.
The Diplomat follows the journey of a new ambassador to the UK from the US, Kate Wyler played by Keri Russell, as she has to deal with escalating international pressures and threats. With its focus on politics and power, and with all its thrills and action, it's been compared in some ways to another of the best Netflix series, The Night Agent. Now that the first season is here, what do we know about The Diplomat season 2 release date?
The Diplomat season 2 release date speculation
We don't know The Diplomat season 2 release date, but Netflix has confirmed that a second season is in production. That's hardly surprising. Netflix reports that people around the world watched The Diplomat for about 57.48M hours in its opening weekend.
As it's only just been announced we estimate that The Diplomat season 2 won't be released until late 2024 or maybe even early 2025.
The Diplomat season 2 cast speculation
There are no confirmed members of The Diplomat season 2 cast just yet, but we'd expect the key players to return.
Keri Russell will almost certainly return to lead the cast as the US ambassador to the UK, and we'd be fairly sure of Rory Kinnear returning as the British prime minister who we now know was guilty of arranging an attack on a UK warship in order to improve his status in the polls.
David Gyasi and Ali Ahn are very likely to return too, but we're less sure about key players Rufus Sewell and Ato Essandoh. Both of their characters were very close to a vehicle destroyed by a car bomb in the finale, and their fates were left uncertain. Our money is on them coming back though.
The Diplomat season 2 possible cast list:
Keri Russell as Ambassador Kate Wyler
Rufus Sewell as Ambassador Hal Wyler
David Gyasi as Foreign Secretary Austin Dennison
Ali Ahn as Eidra Park, CIA Station Chief
Rory Kinnear as Prime Minister Nicol Trowbridge
Ato Essandoh as Stuart Heyford, Deputy Chief of Mission
The Diplomat season 2 plot speculation
The Diplomat season 2 plot will pick up after the dramatic cliffhanger ending of the first season.
The lives of key characters Hal and Stuart were left in the balance in the wake of a car bomb attack on a Tory MP. This explosive conclusion followed the revelation that the British prime minister played by Rory Kinnear, was likely responsible for paying Russian mercenaries to attack HMS Courageous. There will be plenty of political fallout to explore there.
Showrunner Debora Cahn has said she has plenty of ideas to continue the series if she is given the chance. She's no stranger to a long-running political series, having worked on the likes of The West Wing and Homeland.
Cahn told The Hollywood Reporter: "I was raised in, you know, broadcast network television, I worked in that medium for about 10 years, and on shows that ran for hundreds of episodes. So, I look for a world that I feel can be populated endlessly with people and characters and, and scenarios and like—this is not a world that's going to run out of steam anywhere."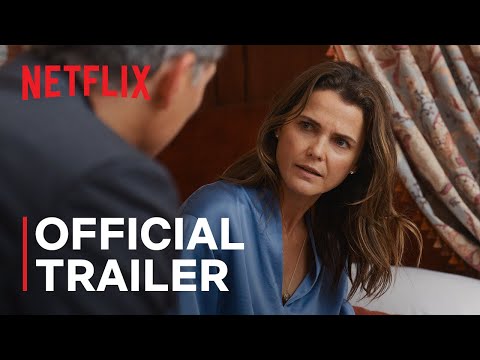 Is there a The Diplomat season 2 trailer?
Sorry, but The Diplomat season 2 doesn't have a trailer yet. You can check out the trailer for the first season above, though.
Where can I watch The Diplomat season 2?
You can't watch The Diplomat season 2 yet as it hasn't been released. However, you can still check out the first season in its entirety on Netflix.
How many episodes are in The Diplomat season 2?
We don't know how many episodes to expect in The Diplomat season 2. The first season was done and dusted in eight episodes, so we'd expect The Diplomat season 2 to follow suit.
That's it for now on The Diplomat season 2. We'll be back with more news as we get it. For more on the best of Netflix, you can check out our guides to The Night Agent season 2 release date, the Stranger Things season 5 release date, and the Heartstopper season 2 release date. You can also find out whether there will be a Florida Man season 2.