Remember The Chronicles of Narnia movies? They were pretty cool, right? Liam Neeson voiced the God-lion Aslan, and Tilda Swinton starred as the terrifying and powerful White Witch. There were talking beavers, and epic fights; AKA, perfection.
Adapted from C.S. Lewis's Chronicles of Narnia novels, the first installment especially became one of the best fantasy movies of its era and would be succeeded by two sequels. Despite performing well at the box office, the Narnia movies eventually fizzled out in 2010, but now they're coming back, courtesy of Netflix.
What's more, the most exciting director of 2023, Greta Gerwig, will helm the first two new movies for the streaming service. In an interview with the Lady Bird, Little Women, and Barbie director, New Yorker confirms that Gerwig has signed a deal with Netflix to helm at least the first two Narnia reboot movies. Sign. Us. Up.
This corresponds with reports from late 2022 which suggested that Gerwig was being eyed to lead a reboot of the series, which has always had the potential to be a huge fantasy franchise.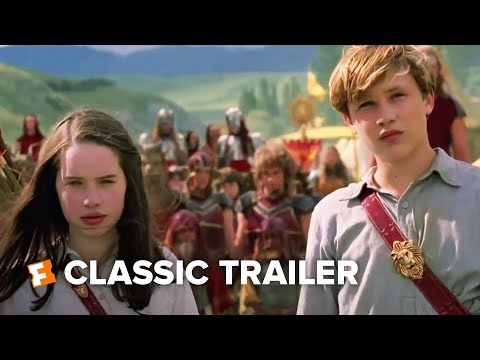 Gerwig's involvement is an extremely promising sign for the future of The Chronicles of Narnia on the screen because the director is one of the most talented and bankable filmmakers around — Lady Bird and her Little Women remake are two of the best movies of the century so far, and Barbie looks to be just as good.
The Barbie release date is right on the horizon now, and once the new movie debuts it looks like Gerwig will be stepping through the wardrobe and turning her attention to the fantastical land of Narnia.
What can we expect from Gerwig's Narnia movies? If her previous films are anything to go by, an abundance of style, an awesome cast, and lots of emotional grounding. That's a pretty good place to start.
For more from Netflix, take a look at our guide to everything new on Netflix this month. Or, check out our picks for the best drama movies, and see what other toys need a movie after Barbie comes out. If you prefer things a bit darker, you can also see what's going on with the Oppenheimer release date.