The Boys has brought us a lot of memorable characters, all of whom were rather dark versions of those we might be used to in the classic superhero movies. (That doesn't mean we love them any less, though.)
One of those characters (and The Boys cast member) in question was Jensen Ackles' Soldier Boy. Becoming one of the major antagonists of the comedy series in season three, Soldier Boy initially started out as America's first and greatest superhero. Essentially, if Captain America was the angel on your shoulder, Soldier Boy would be the devil.
But despite his evils, the character quickly became a fan favourite. (We've all seen the video of him singing Rapture in his beautifully deadpan voice.)
So when The Boys season 3 came to a close and Soldier Boy was left powerless, fans were left wondering if he would have a major part to play in the next season. But it looks like they needn't worry, because we might even be seeing him a little sooner than that, considering he's already filmed some scenes for the upcoming The Boys spin-off, Gen V.
During a fan convention in which he was joined by his Supernatural co-star Jared Padalecki, Ackles paused talk about his previous horror series to address the Solider Boy in the room.
"Soldier Boy pops up for a brief moment in this new spin-off of The Boys," Ackles confirmed [via Entertainment Weekly]. "In fact, there's a few cameos from the mothership that come into this spin-off. My little bit there was heavily [improvised]."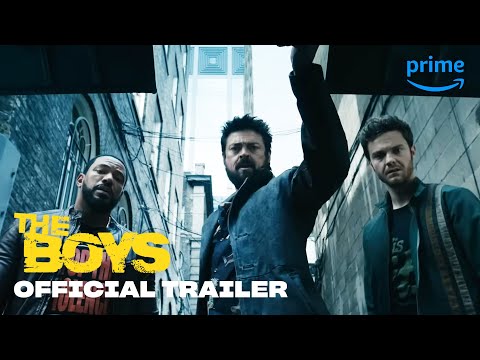 Since both The Boys and Supernatural were headed by Eric Kripke, it makes sense that he and Ackles would be talking about ideas constantly.
"He and I were just, like, we were spit-balling ideas and workshopping literally in between takes and coming up with a whole variety of takes," he continues.
We can't wait to see Ackles come back as Soldier Boy. But until then, we'll be fixated over The Boys season 4 release date and what happened to Maeve. For more superhero antics, check out everything we know about the Guardians of the Galaxy 3 release date. Don't forget about all the new movies coming out this year, too!