Anyone who has watched The Boys knows that one of the best TV series out there has no qualms with pushing boundaries of taste, decency, and just about everything else.
The Boys season 4 release date is approaching and, with filming in the can as of this month, even Anthony Starr can't believe that they've found new heights of weirdness in the upcoming season of the Amazon Prime show.
"There has to be a ceiling, but we can't seem to find it," Starr told Variety. In The Boys, he portrays Homelander – the narcissistic leader of superhero group The Seven – in one of the best thriller series on streaming services today.
Starr said that one particular scene had him questioning everything on set because it was so strange. After three seasons of madness, that's no mean feat.
"I was looking at the person I was opposite, and I said: 'What are we doing? I can't believe this! I could have done anything else with my life, but here I am doing this?' It was truly the most bizarre thing I've ever done."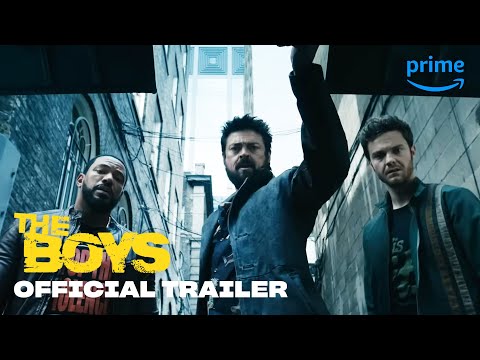 It must have been something very special indeed to get that reaction out of Starr. With his experience of being a part of The Boys cast, he must be more or less unshockable at this point.
While you wait for The Boys to return, take a look at some more TV greatness. We've got guides to the best anime series, the best comedy series, and the best drama series.
Or for more detail on some of the superheroes heading to the small screen, we've got everything you need to know about the Peacemaker season 2 release date, the She-Hulk season 2 release date, and the Loki season 2 release date.