Does Teenage Mutant Ninja Turtles Mutant Mayhem have a post-credit scene? We're very excited that the Teenage Mutant Ninja Turtles are back on our cinema screens and, to be honest with you, we can't recommend the new movie enough.
Teenage Mutant Ninja Turtles: Mutant Mayhem is among the best movies of 2023 so far. It casts real teenagers as the voices of the heroes in a half shell, pitting them against the brilliant mutant bad guy Superfly (Ice Cube). You can find out more about the movie and why we loved it so much in our Mutant Mayhem review.
But as with all new movies attached to big franchises, you'll want to know if there's a Mutant Mayhem post-credit scene worth sticking around to watch. We've also got a guide on how to watch Mutant Mayhem so you can plan your trip to the multiplex.
Does the new Teenage Mutant Ninja Turtles movie have a post-credit scene?
Teenage Mutant Ninja Turtles Mutant Mayhem has a really important mid-credits sequence that you'll want to stick around for. There's nothing at the very end of the credits.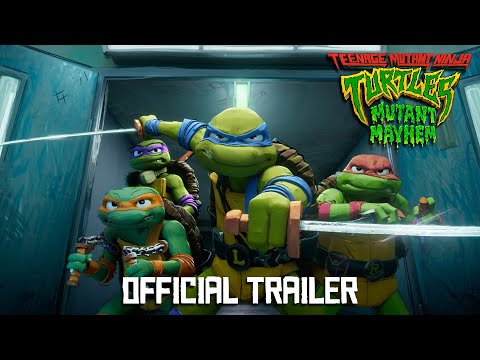 We won't spoil the post-credits scene here, but it's a must-watch for fans of the turtles and very clearly lays out the plot for the inevitable sequel to one of the best animated movies of 2023. It's one of the heftiest post-credit scenes of the year, giving you far more than just an extra gag.
But as soon as the main credits start to roll, feel free to leave your seat and start telling your friends about how great the movie is. Trust us, it's a gem.
For more on the Turtles, we've got a Jeff Rowe interview about how he directed such a fun movie. We also explained how TMNT almost had a Superbad reference, before the obvious problem got in the way.
There are also plenty of 2023 movies you can still get excited for, including the Wonka release date and The Marvels release date. You can also find out when Elemental is coming to Disney Plus.