As a proud Mancunian (Don't you mean Manchesterian?), it's always delightful to see my hometown on the TV. So I was thrilled when I was setting up this week's episode of Ted Lasso, and I saw that Richmond and the boys were heading 'oop north' to take on their unofficial rivals Manchester City.
As a connoisseur of all things Ted Lasso, I was expecting a few jokes about Manchester's incredible contribution to pop culture (We invented good music, you're welcome world) and a cheap dig or two at our charming accents (it's all poop-eh) but what I ended up getting was possibly the best episode we've had in Ted Lasso season 3 and one of the strongest outings in the series as a whole.
So what makes this episode of the Apple TV Plus show so special? Well, I already said it's set in Manchester (although it definitely wasn't filmed here), and that's reason enough. What? Do you need more than that? OK, fine, we'll start at the beginning with Ted (Jason Sudeikis) on his way to work, where he meets a familiar face.
Ted Lasso season 3 episode 11 recap – Mama Lasso
Sat just outside Ted's flat is his mom, Dotty Lasso (Becky Ann Baker), who's been staying in London the last few nights and decided to pay her boy a visit. Ted's clearly a little perturbed by Dotty's sudden appearance, but he resolves to make the best of it and takes his mom to the Dogtrack, where she becomes fast friends with the team.
It's clear Ted gets his personable nature from his mom, but the coach can't help but get a touch of the Led Tasso's (if you know, you know) when Dotty starts distracting the team, and it's clear something's not right between mother and son. Indeed, when Ted offers his mom a place on the team bus to come and watch Richmond play, Dotty turns him down and instead offers to make him a home-cooked meal for when he returns.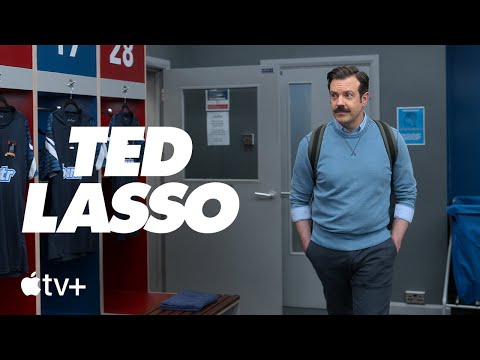 Anyone who'd turn down a trip to Manchester's clearly got something a little wrong with them, but Ted doesn't let it distract him as he and the Greyhounds take on City. We'll cover more of the game when we talk about Jamie's story, but the important thing is that Richmond wins (thanks to two goals courtesy of Colin and Jamie), and Ted has an epiphany while talking to Jamie.
Basically, he realizes that a lot of the reason for his anxieties, and the reason he's such a mess, is because his mom taught him to hide them from the world. Not in a direct way. She didn't tell her son to bury his feelings, but she f*cked him up by hiding her own emotions behind a false smile, something Ted then aped.
In the closing moments of the episode, Ted confronts his mom about this, and while things get tense, they don't devolve into a classic sitcom argument. Instead, the pair resolve to try and be better, and Dotty leaves, thanking her son for everything he's done for her. However, her last words leave a mark on the mustachioed coach.
Dotty warns Ted that his son misses him, and the next day, Ted goes to work ready to tell Rebecca (Hannah Waddingham) something that we, the audience, don't learn. Is Ted ready to go home? Judging by all the references to Wizard of Oz, we wouldn't be surprised if this was Ted's last hoorah in England.
Ted Lasso season 3 episode 11 recap – a Nate-ural waiter
Elsewhere, in Tooting, Nate's (Nick Mohammed) started working in A Taste of Athens and has taken to it like a duck to water, much to Jade's (Edyta Budnik) chagrin. Even when the Richmond boys, Colin (Billy Harris), Isaac (Kola Bokinni), and Will (Charlie Hiscock), turn up to offer Nate his old job back, he turns them down, saying he's not ready to start coaching again, although it's clear that may have more to do with Ted than it does with a sudden fascination with table service.
Jade, of course, sees through Nate's insecurity and urges him to start coaching again, and when he refuses, she conspires to have him fired. It's a mark of how much Nate's grown that this doesn't completely devastate him. It's not even a factor in the episode because Nate's finally got a sense of self-worth, and he knows that he's meant to be at Richmond.
There's just one problem. While Ted and Roy (Brett Goldstein) aren't arsed about Nate's return, Coach Beard (Brendan Hunt) is dead against it and threatens to burn the club down rather than have that "Judas" return. Of course, Ted eventually wins Beard over by reminding his bearded best friend not to judge people by their worst day, which leads to the funniest and scariest moment of the episode.
Like Michael Myers or Jason Voorhees, Beard appears at Nate's door and offers the former kit manager a second chance while also revealing why he's so loyal to Ted. Beard confesses to being an ex-con who, and I quote, "stole a loaf of meth." When Beard had nothing, Ted took him in, and when Beard betrayed that trust by stealing Ted's car, Ted didn't turn him in. Instead, he gave him another chance, the same chance that Beard's now offering Nate.
Was Beard lying? I don't think so, but you never can tell with him. He's such an enigma. Anyway, it all ends with Nate agreeing to return to Richmond, so we can finally see him have a conversation with Ted about that season 2 fallout.
Ted Lasso season 3 episode 11 recap – Jamie Tartt's homecoming
Ted and Nate's trials and tribulations, though, are simple window-dressing for Jamie (Phil Dunster). His story is by far the best thing in the episode. From the moment the episode begins, it's clear Jamie's lost his mojo and is worried about returning to Manchester, so much so that even Roy's worried about him. So worried, in fact, that he turns to Keeley (Juno Temple) to try and fix Richmond's star player.
Unfortunately, even their combined powers of persuasion are unable to bring Jamie out of his funk, and when he slips out of his (totally filmed in Manchester) hotel, they follow him. As neither Roy nor Keeley is adept at spycraft, they're quickly rumbled. Thankfully Jamie wasn't sneaking away to do anything nefarious. He just wanted to visit his mum, and he invites them in to meet his family.
As soon as they cross the boundary into Jamie's old home, everything about the Tartts makes sense. Jamie basically regresses back into a little boy, and I want to shout out Dunster's acting in this scene. It'd be easy to make Jamie seem childish and churlish, but it's not played like that.
Instead, it's more like when you visit a friend's house or a partner's parents for the first time, and you see them switch back to a younger frame of mind. They change, in a nearly imperceptible way, to the person they used to be rather than the independent adult you know. That's what Dunster does here. He just shifts down one gear of maturity and becomes what the kids on the playground would have once called a proper mummy's boy.
Honestly, it's sweet, and when Jamie confesses that he "can't make his willy go hard in his soul," I'll be honest, I cried and not just with laughter. There's something striking about seeing the seemingly bulletproof Jamie brought so low, and it's only now that he's with his mum that he can admit it.
You see Jamie's concerned that he's lost his way because he no longer has his burning hatred of his dad driving him forward, and he doesn't know what to replace it with. Jamie's mum doesn't have an easy answer for him either, and as Roy, Keeley, and Jamie leave, it seems like the striker's still not got his head screwed on straight.
Thankfully though, this is a football show (when it remembers to be), and would you believe that once he's on the pitch, Jamie works his way through his problems? Listening to Ted's advice, Jamie puts aside how much he hates his dad and, with it, the part of him that was the "prickiest prick". Instead, he chooses to forgive his dad and manages to score a goal, but he doesn't celebrate, in a move that wins over even the City fans.
As the story draws to a close, we see Jamie heading off the pitch as his mum celebrates at home while his dad, clearly in a recovery facility, watches the match with clear pride on his face. Honestly, this is probably how Jamie's story ends if the rumors of Ted Lasso not getting a fourth season are true, and it was probably as perfect as it could possibly have been.
Ted Lasso season 3 episode 11 recap – let's talk football
As is clear, I loved this episode, but do you know what it made me realize? I've really missed football in this series. I know Ted Lasso isn't really a show about sports. It's about the characters. But the tension I felt during the City match was indescribable. Can we please have more of it in the finale? Thanks.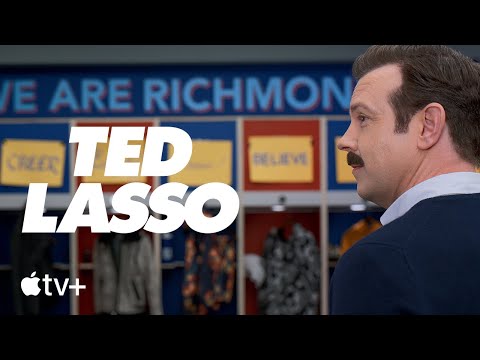 Ted Lasso season 3 episode 11 recap highlights
The hotel in Manchester is called the Hacienda. We have other names for things, and the Hacienda is a block of flats now.
Pep Guardiola turning up at the end was a nice surprise, although we're not sure he'd be quite as nice to Ted after losing.
Mae's surprisingly effective Phil Larkin poem, which neatly summarised the point of the episode and reminded me of A-Level English class.
Roy and Keeley not being in a relationship, despite last week's surprise ending.
Rebecca telling Higgins that Freddy Mercury's greatest art was his apparently his "ability to flip straights".
Rebecca meeting Rupert's other mistresses because that means something bad is going to happen to West Ham's owner in the finale.
If you love Ted Lasso as much as we did, you should check out our full Ted Lasso season 3 review. We've also got a full breakdown of the Ted Lasso cast, and we can tell you how to make Ted Lasso's biscuits if you want to reenact biscuits with the boss yourself.
Finally, we've got a story explaining the unlikely origins of Ted Lasso as well as an extended interview with Phil Dunster, who plays Jamie. If you're sick of Ted, though, then you should check out our list of the best TV series ever made and find something else to watch.
Ted Lasso season 3 episode 11
Easily Ted Lasso season 3's best episode.