There is no denying that Ted Lasso is one of the best Apple TV shows out right now. Telling the story of a wholesome US football coach who travels to the UK to lead a professional soccer team, the TV series has made us laugh, experience all the feels, and even earned itself 34 awards.
However, the hit 2020 show has a surprising origin story that began a decade ago. Ted Lasso got his big start as a character in two comedy sketch promos for NBC Sports' coverage of the Premier League in 2013 and 2014. In the four-minute-long sketch titled 'An American Coach in London', we see Jason Sudeikis as Ted coaching the Tottenham Hotspur team.
Like in the hit comedy series, the sketch revolves around the joke of US and UK football being two very different sports. Ted, who is an American coach, must adapt his training style to the new sport, leading to hilarious misunderstandings.
Obviously, the sketches and TV series are two very different projects now. While Ted Lasso as a character has remained, in the show we see him coaching AFC Richmond instead of Tottenham Hotspur. Also, Lasso in the sketch is by far more clueless than Ted in the Apple TV series.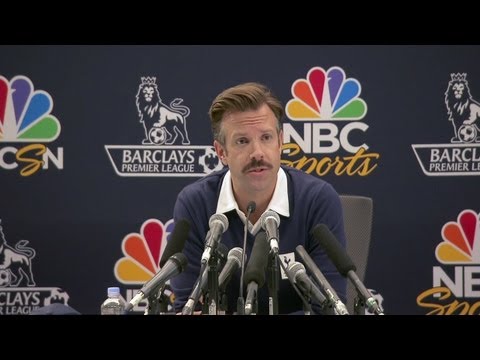 In the series, Ted knows that he is dealing with soccer as opposed to US football, and in the first episode we see him trying to learn the rules of the game while travelling to the UK.
Still, while it isn't a perfect match, the short clips are still tons of fun for Ted Lasso fans to watch. It is also wild to think how a 2013 promo led to an award-winning drama series that was released years later in 2020.
Ted Lasso season 3 is set to release on March 15, 2023. For more on football, read our guide breaking down who is who in the Ted Lasso cast or dive into all we know about the Welcome to Wrexham season 2 release date. Or why not look over our list of the best sports movies of all time?