Get out the tinfoil and prepare to make a little hat to protect your brainwaves from alien invaders because we're doing our best conspiracy theorist impression here, but the Apple TV Plus might be teasing a Ted Lasso spin-off. No, we're not joking. We never joke about Ted Lasso. It's one of the best TV series ever. You can't joke about it!
At 16:30 on June 6, 2023, the official Apple TV Plus Twitter account posted a tweet showing a picture from Ted Lasso season 3 episode 12 of Coach Beard, Roy Kent, and Nathan Shelley staring up at Ted's famous Believe sign along with the caption "Smells like potential."
Now this alone could have been just a nice tribute to the comedy series one week after it finished airing, but it was retweeted by Nick Mohammed, a member of the Ted Lasso cast, along with the zipped-up mouth emoji. Now this has got a lot of people online speculating that Ted Lasso season 4 or a Ted Lasso spin-off show may be about to be announced.
On the Ted Lasso subreddit, someone shared the tweet with the caption."
Did a Nick Mohammed Tweet just reveal a little something" while another commented, "Apple TV saying it, 'smells like potential' sounds like a spin-off is in the works."
Other, more analytical minds were keen to point out that Ted asking Trent to change the name of his book from The Lasso Way to The Richmond Way may have been subtle foreshadowing as to what might happen in the future. Perhaps the show could be renamed and focus on the wider cast rather than just Ted.
We hate to pour cold water on this idea but get ready because we've taken off the tinfoil hat now. Late last week, one of the show's writers and stars, Brendan Hunt, said they weren't actively developing a season 4 or a spin-off, so this could just be a load of baloney. The 2023 Writers Strike would also complicate any plans for a return to the Dog Track.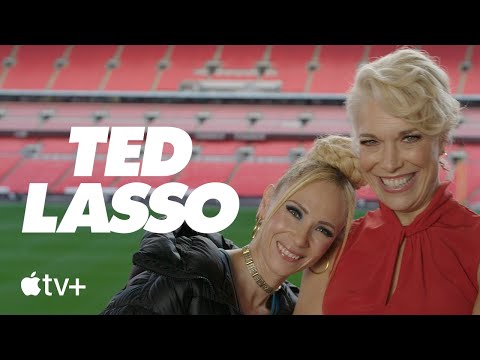 Still, it's impressive to see how engaged the fandom still is, and we have a sneaking suspicion we haven't seen the last of Richmond just yet. Don't believe us. Well, check out our pitch for five Ted Lasso spin-offs we'd like to see.
While we wait for more official news about a renewal, why not check out our guides breaking down everything you need to know about the Severance season 2 release date, the House of the Dragon season 2 release date, and the Yellowstone 6666 release date?