Much of Ted Lasso has been about the importance of being kind to others, but season 3 episode 2 '(I Don't Want To Go To) Chelsea' is about why being kind to yourself is important. Specifically, it's about Roy (Brett Goldstein) learning to let go of old grudges and just enjoy himself.
The episode begins with Keeley (Juno Temple) still struggling with being the boss of a straight-laced PR firm after working at the eccentric Richmond. This is also tied into her break up with Roy and what appears to be this season's over-arching message, that in the words of Bob Dylan, "the times they are a-changin'".
Unsurprisingly, Keeley's discomfort with all this upheaval, though, makes her own worst enemy. She's prone to making impulsive decisions like hiring her old friend Shandy (Ambreen Razia) without consulting her stern CFO Barbara (Katy Wix). While she's able to get Babs (please no) on her side, one can't help but suspect that Keeley's sewing the seeds of her own destruction later in the comedy series.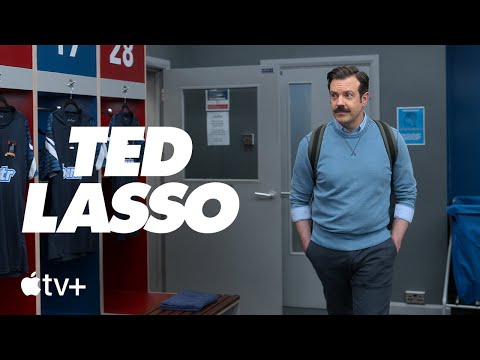 Ted Lasso season 3 episode 2 – he's here he's there, he's Roy Kent!
Ultimately though, Keeley's story is just window-dressing this episode for what's happening at Richmond. Trent Crimm (James Lance) no longer wants to be independent and is asking for a job at Richmond. Specifically, he wants to write a book about the team and Coach Lasso (Jason Sudeikis).
Ted's characteristically keen, but the rest of the squad is far from happy with Trent, who's spent years writing poison about the club, most notably Roy. The angriest man in football makes it clear that if anyone on the team speaks to "this prick", they'll receive a rather sharp headbutt.
Honestly, I was surprised at Roy in this episode. I'd long presumed Roy's temper had cooled off, but in this episode, he's basically reverted to his season 1 characterisation. It seems like the worst flanderisation at first, but as the episode continues, you slowly realise what the writers intend with Roy.
It's meant as a reminder that self-improvement isn't a one-way street, and while Roy's relationship with Keeley may have softened him, their break-up (which becomes public knowledge during the episode) has caused him to backslide. It's made worse by Trent's appearance as we learn why Roy hates Trent as much as he does.
Basically, when Roy was just 17 years old, Trent cruelly wrote that he was an overhyped mediocre player. Young and unequipped to deal with such criticism, Roy says Trent's words wrecked him, and he's held on to that anger for decades. Thankfully some wise words from ted about ego and letting go of past grudges help Roy deal with those insecurities, and when Trent apologises, the pair reconcile.
In the end, though, Roy admits the real reason he's been in such a bad mood has less to do with Trent and Keeley and more to do with his own insecurities. While he doesn't exactly phrase it like this, as the episode draws to a close, Roy seems to realise that he's always put too much emphasis on what others think of him, and instead, he should have been kind to himself and enjoyed life.
All of this is literally about his old career at Chelsea, but let's be honest, the elephant in the room is that Roy's talking about his relationship with Keeley. Will they reconcile? I fuckin' hope so.
Ted Lasso season 3 episode 2 – Rebecca and Zava
The final plot thread deals with Rebecca (Hannah Waddingham) trying to woo Zava, an international footballing legend, into joining Richmond. Rupert's (Anthony Head) also interested in acquiring the player for West Ham, but it's Rebecca who ultimately wins Zava (Maximilian Osinski) over.
How? Well, she basically 'negs' him into joining the Greyhounds by suggesting that his success has less to do with talent and more to do with him only joining already successful clubs. Desperate to prove her wrong Zava joins Richmond, setting up next week's episode.
It's a nice little victory for Rebecca and a good reminder that while some people respond well to Ted's all-caring philosophy, it doesn't always get the job done. Sometimes you just have to be you.
Ted Lasso season 3 episode 2 – other highlights
Jamie Tartt (Phil Dunster) remains hilarious, especially in his unsuccessful attempts to bond with Roy after his break-up becomes common knowledge.
We want to know more about Higgin's network of spies embedded across the Premiere League.
We love anything that wipes Rpert's shit-eating grin off his face.
Coach Beard… just Coach Beard.
If you love Ted Lasso then check out our full spoiler-free Ted Lasso season 3 review. We've also got guides to plenty of great TV series, including Andor season 2, 1923 season 2, and House of the Dragon season 2.
Ted Lasso season 3 episode 2 recap
An important lesson that kindness starts with yourself.