Who is Sally Anne in Succession? We're obsessed with Succession and, frankly, more engaged in the ongoing struggles of the Roy family than any of our own lives. The finale is within reach, but this show still has chance to surprise us. Step forward, Sally Anne.
Even as we draw nearer to the boardroom endgame at the top of Waystar, Succession keeps throwing curveballs at all of us. The latest addition to the Succession cast is a character we've heard mentioned before but hadn't yet had a chance to see on screen in one of the best TV series out there today.
Logan Roy's funeral was always likely to see skeletons tumbling from closets, but few of us expected to see Sally Anne. But who is Sally Anne, and what does her arrival mean for the best Succession characters ahead of the Succession season 4 episode 10 release date?
Who is Sally Anne in Succession?
Sally Anne was Logan Roy's mistress when he was married to Caroline. She appears in Succession season 4 episode 9, at Logan's funeral.
Succession first mentioned Sally Anne way back in season 2, where it was explained that her affair with Logan was a messy one. She appeared in person for the first time among the mourners at the funeral, where Logan's second wife, Caroline (Harriet Walter), introduced her to his third wife, Marcia (Hiam Abbass).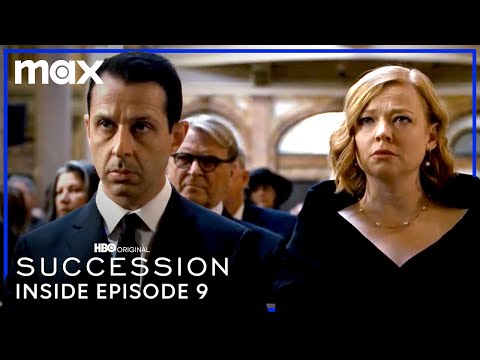 Caroline introduced Sally Anne to Marcia as "her Kerry", in reference to Logan's assistant – with whom he was unfaithful while married to Marcia. It's fair to say that Logan lived a life that was less than squeaky clean when it came to his relationships.
As an added bonus for Succession fans, the actor cast to play Sally Anne is Logan actor Brian Cox's actual wife, Nicole Ansari-Cox. She has been an actor for several decades, appearing in shows including Law and Order and The Blacklist.
You can find out more about the explosive aftermath of Logan Roy's funeral in our Succession season 4 episode 9 recap, and also find out where the latest installment lands in our list of all of the Succession episodes ranked.
Alternatively, find out how to watch Succession season 4 and how to run a media empire according to Logan Roy.