Why did Shiv change her mind in Succession season 4? The final episode of Succession was packed with drama, twists, and shocking revelations. However, let's be honest; the biggest moment out of the entire climatic episode was Shiv turning on Kendall during the GoJo board meeting. Warning, major spoilers ahead!
During Succession season 4 episode 10, fans saw all the Succession characters come together to try and stop GoJo from buying Waystar once and for all. The end conclusion was that Kendall would be put forward for CEO, with both Shiv and Roman backing him during the final shareholder vote. However, at the last moment, we all collectively gasped as Shiv changed her stance and voted against her brother.
Now, Succession is one of the best TV series of all time, so surprising scenes were always to be expected in the finale. Still, if you were like us, Shiv's choice likely floored you. So, here is a detailed explainer as to why Shiv changed her mind during the final episode of Succession and why'd she'd never let Kendall get Waystar control.
Why did Shiv change her mind in Succession season 4?
During the Succession finale, Shiv ultimately changed her mind about Kendall leading Waystar during the GoJo vote because she didn't think he'd make a "good" CEO.
The big revelation was shocking at the time, but once you break down Shiv's reasoning, her change of heart actually makes complete sense. Shiv has always been vocal against Kendall's abilities ever since the Succession pilot.
Her doubts about her brother only increased throughout the drama series as he turned on Logan, the company, and in Succession season 4, iced her out of a co-CEO position following Logan's death. Shiv has seen Kendall fail time and time again in his attempts to steal and run Waystar. So, how can she trust him with the company?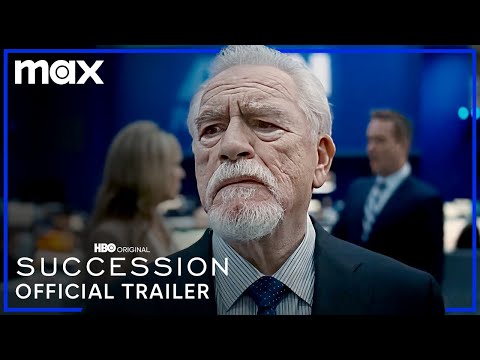 Then there is the emotional side of Shiv's change of heart. While it has never officially been said, it is pretty obvious that Shiv has a case of: "if I can't win, no one can" mentality. Shiv has always been seen as second to her brothers (read our article on the sexist family dynamics in Succession for more) and has had to fight to prove her worth repeatedly.
Kendall winning the title she couldn't may have been too much for her to bear. I mean, just think back on all the fights and emotional investment she has given us over the drama series. So yeah, whether Shiv truly believes her reasoning or not, she claims that Kendall wouldn't make a good CEO and is the vote that ultimately leads to GoJo buying Waystar.
Her real motives and thoughts are left up to fans' interpretations.
For more on the Succession finale, here are our guides to the Succession season 4 ending explained, and who is the new Waystar CEO. We also have all of the Succession episodes ranked if you fancy a rewatch, and have put together a handy guide on the potential Succession season 5 release date, too.
If you want to Waystar break, here are our guides to all the new movies coming out in 2023 and the best movies of all time.