Who are the presidential candidates? While Succession has always been primarily concerned with family drama, the series has been swinging more into politics. Now, in Succession season 4 episode 8, the Roy Family find themselves at the centre of the US election.
In fact, the latest episode of Succession showed how important this upcoming election is to all the Succession characters, with Kendall and Roman anxious to pass legislation against the Gojo deal and Shiv concerned about democracy as a Pseudo fascist has a shot at running the country. The entirety of Succession season 4 episode 8 revolves around election night, so needless to say, you kind of need to know who the politicians in the running are.
With that in mind, The Digital Fix is here to give you an overview of who are the presidential candidates in the TV series. In our guide, we break down the two main players, what political parties they belong to, and which Roy family members are backing their campaign. Warning, minor spoilers ahead.
Who are the presidential candidates in Succession?
The presidential candidates in Succession season 4 are the Democrat Daniel Jiménez and the Republican Jeryd Mencken.
Jerryd Mencken is a far-right conservative who was originally supported by Logan and is being championed by ATN. Since Logan's death, Jeryd has formed a close relationship with Roman, much to Shiv's horror as she disagrees with his hateful viewpoints.
Mencken is a pseudo-fascist, pushing his followers to pursue violence and in Succession season 4 episode 8, his supporters even set fire to opposing voter ballots — yikes, am I right? Needless to say, Menken is a scary dude.
But Kenall and Roman don't much care about the rest of the country as Mencken has promised to block the Gojo deal if he wins the presidency – keeping them in charge of Waystar.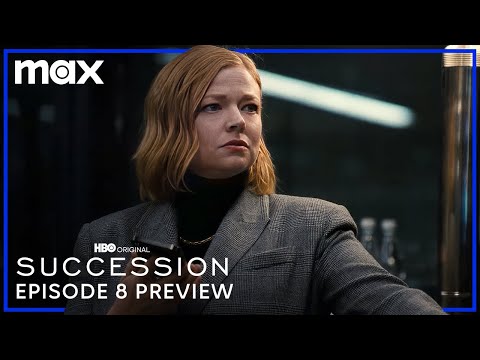 Daniel Jiménez, on the other hand, doesn't have much of a connection with the Roy family apart from the fact that his political strategist is Shiv's ex-lover Nate Sofrelli. He has Shiv's support, but since he isn't willing to push shady legislation against the tech giant Gojo, Kendall and Roman aren't concerned about forming any connection with him.
There you have it. Those are the two presidential candidates. In Succession season 4 episode 8, ATN prematurely called the election in Mencken's favour – and while he isn't the President of the US just yet, it looks like the two candidates will definitely be the main focus of Succession season 4 episode 9.
While we wait to see how the country fairs or if Waystar will be dragged back into the courtroom for its actions, here are our guides to all the Succession episodes ranked, and everyone in the Succession cast.
You can also check out our lists of all the new movies heading our way in 2023, and the best movies of all time.