Succession is one the best TV series ever made with its fantastic writing and performances. Everyone in the Succession cast is brilliant in their own right; however, after the events of Succession season 4 episode 9, fans are adamant that one star has stolen the show (and the future awards season): Kieran Culkin. Warning, minor spoilers ahead!
For those of you who may have missed the latest episode of Succession, we saw Roman Roy properly break down – for the first time in the series – at his father's funeral. Originally the Succession character was scheduled to deliver a speech at the event, but upon seeing his dad's coffin, Roman buckled and couldn't get the words out due to all his tears. Coming from the Roy who makes crass jokes, swears like there's no tomorrow, and sends dick pics to his employees, it was a massive change of pace – one which blew fans away.
In fact, as Succession enthusiasts on Reddit rightly pointed out, Culkin's performance in the drama series was masterfully done, and he is almost a shoo-in for a Primetime Emmy nomination. "Kieran locked every award up. Even in the opening scene, you can see the beginning of unraveling in his face. Unreal how he was able to convey those emotions," one user writes.
Another Reddit comment reads: "He's [Roman] been such an asshole until now, but it still broke my heart. At the end of the day, he really did love his father, and he's just grieving for his parent."
"I really hope HBO and Succession team push Kieran for best actor this award season rather than Jeremy [Strong]," a fan pointed out. "I love Jeremy, and he has been giving his best as per usual, but he has already won one, and Kieran [to be honest] has been getting better material to work with this season and has been phenomenal."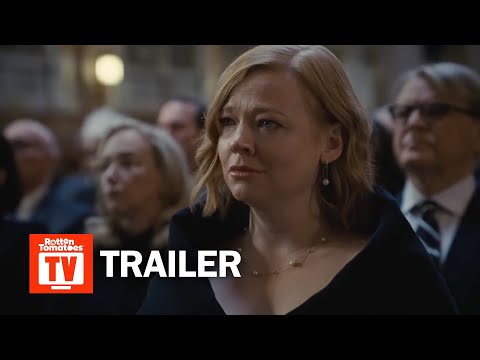 In the past, Culkin has received multiple Golden Globe nominations for his work as Roman but never bagged a win. The same can be said for the Emmy Awards. So yeah, he's due a shiny trophy and the accolades. Fingers crossed that fans' words will get across to the voting bodies, and Culkin will be recognized for his stunning work.
In the meantime, we can all look forward to seeing Culkin and the rest of the Succession gang in the upcoming finale – Succession season 4 episode 10. While we wait for the big day, you can also go over our guide of all the Succession episodes ranked. Or learn how to run a media empire, according to Logan Roy by reading our article.
If you need a Waystar break, we also have lists of the best movies of all time, and all the new movies heading our way in 2023.