Although the new Star Wars show, Ahsoka, has yet to hit our screens, its star is already thinking ahead to the future. The fantasy series is expected to hit Disney Plus sometime in August this year, and Star Wars fans can't wait.
The latest in a long line of Star Wars series, Ahsoka will focus on the titular Star Wars character and act as a continuation of the animated series, Rebels.
Even though we still have a while to wait until we can finally meet the Jedi, Rosario Dawson already has plans to step into the role of Ahsoka yet again in a currently unconfirmed season 2.
"I'm absolutely putting it out into the universe," Dawson said [via Empire]. "We're joking about it, but I'm manifesting it because I feel like I helped Dave [Filoni, Ahsoka co-creator] manifest this role. So I'm ready."
With the likes of Hayden Christensen returning as Anakin Skywalker, and Mary Elizabeth Winstead and David Tennant on board as Hera Syndulla and Huyang respectively, we reckon Ahsoka has potential to be one of the best TV series to come out of the galaxy.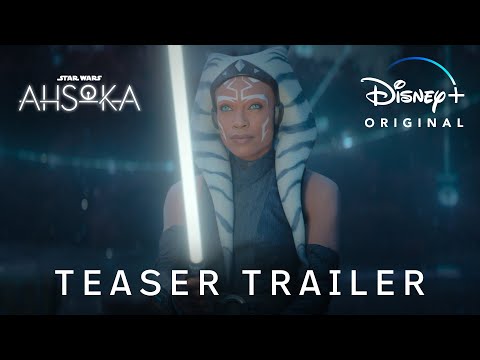 "I'm excited," Dawson added. "I'm willing. I got my ice-packs ready to go for Season 2 and beyond! I would not be mad at that."
Ahsoka appeared in live-action form in season two of The Mandalorian, and quickly gained plenty of positive reactions from fans. Now that the character has a solo series, it's not hard to imagine the enthusiastic fan following will result in multiple adventures.
For more news on the world of Star Wars, check out everything we know about the Andor season 2 release date and Skeleton Crew release date. Plus, get the lowdown on all the new Star Wars movies coming our way, as well as all the other new movies coming out this year.
You can also check out how to watch all the Star Wars movies in order, and see how many appear on our best movies of all time list.