Why isn't Zeb from Rebels in Ahsoka? Dave Filoni's been enjoying getting the whole band back together from his animated Star Wars series Rebels, but there's one big name missing.
It's surprising, really, because the latest Star Wars series has brought back almost all of the best Star Wars characters from the recent animated past, with the likes of Ahsoka Tano (of course), Ezra Bridger, Grand Admiral Thrawn, and many more. Many fans expected the former Lasat rebel leader to show up in the new Star Wars series alongside Sabine and Hera Syndulla, Chopper, and Huyang.
But, the finale is now right on the horizon and there's no sign of Zeb, one of the main characters in Rebels. Could he appear in the finale, and where is he during Rebels? Why haven't we seen Zeb yet? We've done all the investigating to answer all our questions.
Where is Zeb during Ahsoka?
Zeb had a small cameo in The Mandalorian season 3 which is set at the same time as Ahsoka, and from this, we know that Zeb is working with Carson Teva in the New Republic in the Starfighter Corps. While the rest of the Ahsoka cast of characters are battling Thrawn and Night Troopers, he's maintaining order across the galaxy.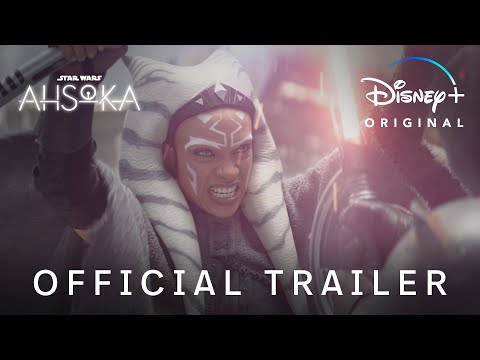 That means he's not involved in the story with Ahsoka so far, however, he could still appear in the finale in some capacity and it wouldn't be a surprise if Dave Filoni were to get some great sense of satisfaction from bringing all his characters back together.
But, the truth is, Ahsoka doesn't need the return of Zeb to be complete. The series so far has had loads of great cameos already, and sometimes Star Wars' eagerness to bring back all the characters we already know can make the very expansive galaxy feel very small. Perhaps, he'd be better saved for a return in The Mandalorian season 4 instead, rather than being shoehorned into Ahsoka just for the sake of it.
For more on Ahsoka and Star Wars, see our explainer on Bokken Jedi and our guide on the best way to watch the Star Wars movies in order before seeing our thoughts on why Ahsoka has made a big Thrawn mistake. You can also see what's going on with the new Star Wars movies, and see what's new on Disney Plus beyond Star Wars before checking out what's going on with The Marvels.