George Lucas's three Star Wars prequel movies were not exactly universally beloved upon their release. Out of the three, though, it was Revenge of the Sith that had the warmest reception, and it's still regarded as the best within the prequel trilogy of Star Wars movies.
Endlessly quotable and packed full of action, Revenge of the Sith tracked Anakin's descent to the dark side, influenced by Emperor Palpatine. But, neither of them really are the star of the show. That title belongs to Obi-Wan Kenobi, who really is at his best here as he gets the most time devoted to his own adventures.
One of these includes a journey to Utapau, where the Jedi confronts and battles the leader of the droid armies – now that the Sith Count Dooku is dead – General Grievous. The battle between the two is a highlight within the science fiction movie, as we see Obi-Wan meet his match in the form of the four-armed Jedi-killing cyborg.
However, in a new conversation with Star Wars Theory, Nick Gillard (stunt coordinator on Revenge of the Sith) has revealed that the battle between the two was originally very different.
He said, "General Grievous had only two arms, and his fight with Obi was quite a private affair, there wasn't anybody else around and they had a massive fight, a real massive fight with… He would have a staff, it was kind of like a Darth Maul fight, but on another level… Obi's basically trying to get his organic parts out of his chest all the way through it… That was a lovely fight, that we haven't got to see."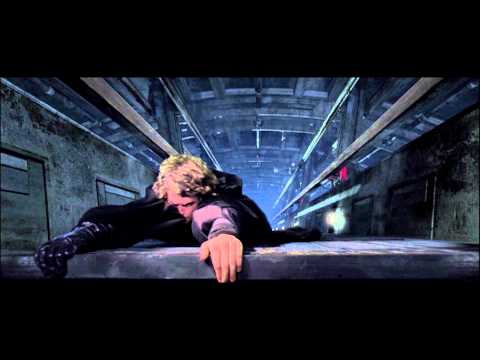 That sounds enticing, and very much like the duel between Obi-Wan and Darth Maul from The Phantom Menace. In fact, though Gillard doesn't confirm as much, it links in with the idea that George Lucas originally wanted to bring back a revived, cybernetic version of Darth Maul as the secondary villain for Revenge of the Sith instead of Grievous. This original version of the fight sounds a lot like it was intended for when that was still the approach Lucas wanted to take.
However, Lucas changed his mind and we got Grievous instead. I'm certainly not complaining about that.
For more on Star Wars, check out our guide to the Andor season 2 release date as well as the Ahsoka release date and the Obi-Wan Kenobi season 2 release date. Or learn more about Cassian Andor, Luke Skywalker, and Princess Leia.