Star Wars is one of the most beloved franchises ever to hit the big screen. But, while some actors dream about venturing into a galaxy far, far away, others have had enough. Freddie Prinze Jr falls into the latter category, but not because he is tired of all the science fiction movies or all the Star Wars series. No, the actor's reasoning for his Star Wars retirement is due to one surprising but downright hilarious fact.
During an interview on The Big Thing podcast, Prinze Jr revealed how his Star Wars character, Kanan from Star Wars Rebels, won't be returning for the upcoming Disney Plus show Ahsoka. The actor explained how he feels that he has outgrown Star Wars as a whole and expressed how the lack of sex in the IP bothers him.
"I'm done with Kanan. I'm too old for that stuff. I grew up watching Star Trek more, anyway. They had sex in Star Trek, man. Nobody gets laid in Star Wars," he said.
While Prince Jr's observations on Star Wars' celibacy are unquestionably funny, we do have to point out that strictly it isn't true. That is right, people and aliens have sex in Star Wars – maybe not to the extent as the amount we've seen in Star Trek, but still.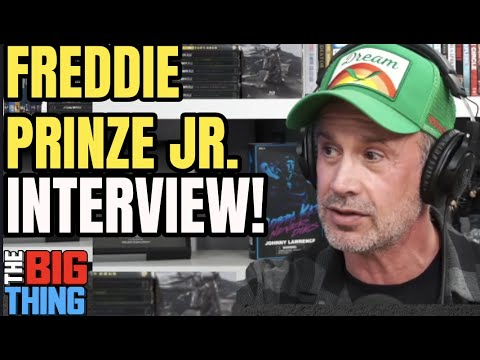 The obvious thing to point out is that Darth Vader famously had kids. And even Kanan had a son with Hera Syndulla. And, of course, who could forget the brothel on planet Morlana One in the TV series Andor? So, yeah, there must have been some adult fun going on somewhere, right?
While Kanan won't be appearing in Ahoska, and subsequently Prinze Jr won't be able to break the Star Wars PG curse by demanding more adult scenes, fans can look forward to the series hitting their small screens in August 2023.
For more intergalactic fun, you can now watch all the Star Wars movies on Disney Plus. Or, if you are after more in-depth content dives, here are our guides to the Skywalker family tree and everything that we know about Andor season 2.