One of the most surprising parts of Ahsoka was the return of Anakin Skywalker, who was played once again by Hayden Christensen. It marked the second time Christensen played Anakin in a live-action Star Wars show, but unlike Obi-Wan Kenobi, where Anakin primarily appeared as part of flashback sequences, Ahsoka gave us the chance to see him again in the flesh. Well, kind of.
Ahsoka first encountered the Star Wars legend in the closing moments of episode 4, as the Star Wars character appeared to her as a Force ghost with the purpose, he said, of completing her Jedi training. While Ahsoka Tano never appeared in the Star Wars movies in order, her scenes with Anakin Skywalker were crucial in cementing animated Star Wars series like the Clone Wars into the overall Star Wars canon.
Throughout episode 5, Ahsoka (quite literally) confronted her past, sparring both with Anakin and Darth Vader until she was finally able to find peace and balance within herself. Thus, with her strengthened resolve (and a nifty white cloak), Ahsoka was fully prepared to face down Star Wars villains like Morgan Elspeth — which, of course, she did.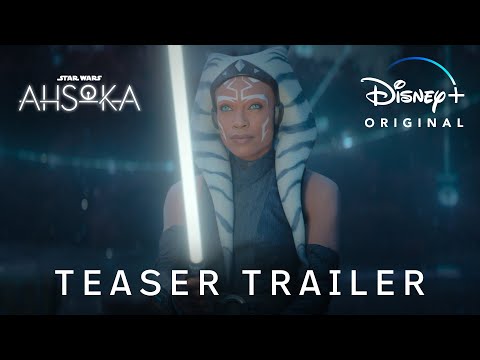 By the end of Ashoka season 1, she and Sabine decide to stay on Peridea to complete the latter's training, with Anakin's Force Ghost looking on in the distance. While Ahsoka season 1 leaves a lot of unanswered questions, Anakin watching on Ahsoka trains her own Padawan arguably shows that she's exactly where she's supposed to be.
The tension between Masters and Apprentices has been a running theme in season 1 — Ahsoka and Sabine, Anakin and Ahsoka, and Baylan and Shin — but now Ahsoka herself has completed her training and is passing on her wisdom so Sabine can do the same, it really feels like everything has come full circle. Once again, balance is being restored, and given Anakin's status as the Chosen One, there's truly no better representation of said balance.
If hearing about Star Wars' best TV series isn't enough, check out our guides to the Ahsoka season 2 release date, Star Wars cast, the new Star Wars movies, The Acolyte release date, and the Skeleton Crew release date.