How many episodes of Ahsoka are there? Finally, the coolest former Jedi in Star Wars has something dedicated to her. Ahsoka Tano has long been due her own show or film, and now it's here.
As part of Star Wars, Ahsoka Tano has always represented a fascinating new era for the franchise. The Ahsoka release date brings a Star Wars series that could have tectonic ramifications on a galaxy far, far away. Besides giving the best Star Wars character a mainline narrative, Hayden Christensen returns to the Star Wars cast once again, promising a heartbreaking reunion as well.
But, how many episodes of Ahsoka are there? For how long do we get to enjoy this jaunt back to a long, long time ago? The Force is strong with us, and once you're done reading this guide, the Force will be strong with you too.
How many episodes of Ahsoka are there?
Ahsoka has eight episodes, but because the premiere is a double-bill, the show only runs for seven weeks.
The first two episodes of Ahsoka arrived on Tuesday, August 22, in the US, and Wednesday, August 23, in the UK, due to time differences.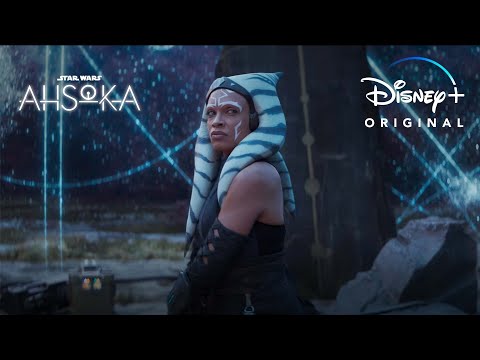 Don't get used to that initial two hours. Afterward, it'll be one-hour episodes until the Disney Plus show finishes on Tuesday, October 3, 2023, in the US and Wednesday, October 4, in the UK.
This makes Ahsoka one of the longer small-screen Star Wars projects. Obi-Wan Kenobi was six episodes, and The Book of Boba Fett lasted seven episodes. Ahsoka's the same length as a season of The Mandalorian. Andor still holds the record in terms of live-action installments, coming in at 12 episodes.
Keep an eye on our guides to the Skeleton Crew release date and the Acolyte release date to see how they'll shape up. You should also check out our guides on the Ahsoka cast and how to watch the Star Wars movies in order, and our piece on how Ahsoka Tano survived Order 66.