Among all the Star Wars references in Ahsoka, we got a nod to another stalwart of science fiction. Well, technically, because the reference wasn't actually in Ahsoka, but rather the expanded universe. Still, it's worth knowing if you're a genre fan.
The Star Wars show brought back Huyang, one of the best Star Wars droids yet. An ancient being, he's been involved with the Jedi since Master Yoda was first training, well before anything you see when watching the Star Wars movies in order, helping many experts in the Force construct their lightaber. Really, there's nobody better in the galaxy to help Ahsoka Tano on her journey.
In the 2022 novel Brotherhood, we learn more about Huyang's backstory, and it turns out the Star Wars character has some history that's suspiciously close to another of the best sci-fi series ever. Tell us if this sounds familiar.
"Professor Huyang was so old that the ancient droid supposedly arrived at the Jedi Temple in a big blue box thousands of years ago," reads an excerpt from Mike Chen's book. Hmm, that sounds a bit like Doctor Who, doesn't it?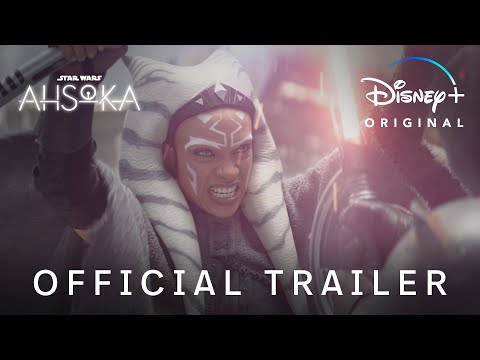 Of course, this seems distinctly deliberate, because Hyang's voice actor is none other than David Tennant, who was the tenth incarnation of the Doctor. Tennant is synonymous with Doctor Who, helping one of the best TV series ever garner a new generation of fans after the show returned in 2005.
Jumping over to Star Wars was always delightful for fans of the two franchises, and now their links go even deeper. That's not the only place Tennant's popped up either, since he's in the MCU as Kilgrave. Well, he was in the MCU, depending on how you regard the canon of the Marvel series on Netflix.
But we digress – Tennant made a fine addition to Ahsoka, emparting wisdom to Ezra on constructing his lightsaber. No mention of the TARDIS, but maybe that's something Ahsoka season 2 will cover.
Check out our guide to the Doctor Who 60th anniversary release date to see when the Tenth Doctor might emerge again. We have guides to the Skeleton Crew release date and The Acolyte release date for more from a galaxy far, far away, as well.