We've spent a lot of time perfecting our knowledge of Star Wars. After all, there's plenty to know. Aliens, dictators, and plenty of internal politics mean that the world of Star Wars is an expansive one.
Just when we think we've locked in our picks for best Star Wars characters and best Star Wars series, they always give us something new. The latest addition to the universe is Ahsoka, a solo series focusing on the former Jedi knight from Clone Wars.
Much like the way things are when you watch the Marvel movies in order, it sounds like Ahsoka will require plenty of warm-up when preparing to watch the new Star Wars series. And that's coming from the original Ahsoka voiceover actor herself, Ashley Eckstein.
"Oh, absolutely!," she responded [via CinemaBlend] when asked if some homework was needed before the series. "I actually recommend to everyone who is excited about the upcoming Ahsoka series, I highly recommend that you take the time to watch Clone Wars, and watch Star Wars Rebels, and even Star Wars: Tales of the Jedi."
"Because if you don't, you're going to miss out on crucial, crucial backstory that you really need to know to fully enjoy the Ahsoka series, which is so exciting."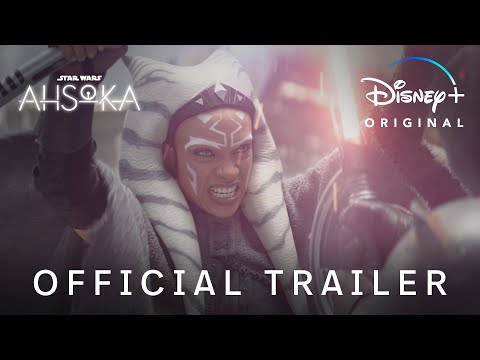 That means that in order to watch the series starring Rosario Dawson, we need to put in the hours. A feat that's easy for all the Star Wars mega-fans out there, but an element that will probably put off those who only like to dip their toes into the far, far away waters.
Rest assured, whether we do all the prep work or not, we'll be watching when the Ahsoka release date rolls around . When things get going, we can start reporting back. But in the meantime, take a look at our guides to the Andor season 2 release date and the Skeleton Crew release date. You can also take a look at our list of the Star Wars movies in order, and get to know our list of the best TV series of all time.
And once you've done that, take a look at our guide to everything that's new on Disney Plus this month! And for a bit of trivia, check out how one of the best Star Wars scenes used the sound of a toothbrush.