Who is the new Klingon Dak'Rah in the Star Trek Strange New Worlds episode Under the Cloak of War? In Strange New Worlds season 2 episode 8, Star Trek has done a deep dive on the Federation-Klingon War, exploring it through flashbacks and examining its personal consequences on those who lived through it.
The Star Trek episode is seen primarily through the lens of Dr. M'Benga, Nurse Chapel, and Lieutenant Ortegas to a lesser degree. When an infamous former Klingon general comes aboard the USS Enterprise on a mission for peace, the Star Trek characters don't take it too well, recalling the atrocities committed by the Klingon.
Previous Star Trek series – and Star Trek movies – have dealt with similar themes and ideas (with the TNG episode The Wounded and The Undiscovered Country being the best examples), but Under the Cloak of War is set apart by the presence of the distinctive new Klingon character Dak'Rah, played by Robert Wisdom. Here, we explain everything we know about the character and get into his fascinating backstory.
Who is Dak'Rah in Star Trek Strange New Worlds?
Dak'Rah, son of Ra'Ul, was a Klingon ambassador who works alongside the Federation after defecting from the Klingon Empire. Dak'Rah's position as an ambassador is bolstered by his experience as a former influential figure in the Klingon military, giving him an extensive and deep knowledge of Klingon internal affairs.
In his time as an ambassador, Dak'Rah had become vital to multiple historic peace agreements between the Federation and the Klingons. These include the negotiation of the Perez Accords, the Klingon Free Trade Agreement, and the cease-fire treaty in the Prospero System. As a former enemy speaking on the Federation's behalf, Dak'Rah became an effective diplomatic tool.
On stardate 1875.4 Dak'Rah transferred to the Enterprise from the USS Kelcie Mae with the Enterprise under instructions to escort him to Starbase 12. However, with M'Benga, Chapel, and Ortegas, Dak'Rah's arrival was met with hostility by the crew who were troubled by his presence. This ultimately led to a physical confrontation between Dak'Rah and M'Benga in which the Doctor stabbed the Klingon, killing him.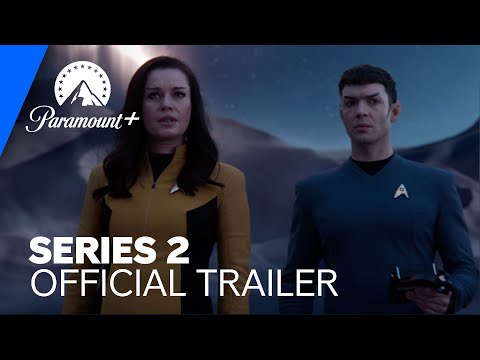 Dak'Rah's backstory explained
Prior to defecting from the Klingon Empire and becoming an ambassador, Dak'Rah was a general during the Federation-Klingon war, during which he earned an infamous reputation as a brutal war criminal. In particular, his oversight of the battles on J'Gal saw him earn the epithet 'The Butcher of J'Gal'.
His actions on J'Gal included the murder on sight of any individual not a Klingon soldier, including civilians. Dak'Rah also led the slaughter at Lombarda 5 and the siege at Starbase Zeta. Though he was thought to have killed his own commanders (something that helped to build Dak'Rah's reputation), this was actually an act committed by M'Benga which Dak'Rah took responsibility for.
Following his escape at J'Gal, Dak'Rah then departed from the Klingon Empire on a quest for peace to atone for his war crimes.
That's all we know on Dak'Rah for now, and with his death, it doesn't look like we'll be getting any more information at any point soon. For more on Star Trek, read our Star Trek Strange New Worlds season 2 review, as well as our interview with Anson Mount and Rebecca Romijn, before checking out which Star Trek captain would win in a zombie apocalypse.
You can also see our ranking of the Star Trek captains and keep up with the status of the Star Trek 4 release date and Lower Decks season 4 release date before seeing what's new on Paramount Plus this month, and checking out our picks for the best TV series of all time.