When is the Spider-Man Into the Spider-Verse 2 release date? Spider-Man: Into the Spider-Verse, had fans clamouring for more as soon as the credits rolled. We ended up waiting a full year, but Sony confirmed two sequels in November 2019, with Phil Lord and Christopher Miller back as writers and producers.
Since then, we've learned a lot about the latest Spider-Man adventure, and the follow-up to one of the best superhero movies ever made. Miles Morales and Spider-Gwen are returning as the protagonists, and Miguel O'Hara, otherwise known as Spider-Man 2099, is due to appear. The creative team features new directors in Joaquim Dos Santos, Kemp Powers, and Justin K. Thompson, with David Callaham joining Lord and Miller as co-writer.
The whole project looks set to capitalise on Into the Spider-Verse (which is one of the best movies of all time) with more visionary animation, more strange versions of Spider-Man, and more trouble for Miles and Gwen. If you have any burning questions, you've come to the right place – we have plenty of pictures of Spider-Man. Here's everything we know about the Spider-Man: Into the Spider-Verse 2 release date.
Who is in the Spider-Man: Into the Spider-Verse 2 cast?
Spider-Man: Across the Spider-Verse brings back Shameik Moore as Miles and Hailee Steinfeld as Gwen. Nicolas Cage, Mahershala Ali, and Kathryn Hahn were part of the first, setting a high bar for the extended cast.
Steinfeld is now a Marvel twofer, having also played Kate Bishop in Hawkeye – one of the best Marvel series. Then we have Oscar Isaac portraying Miguel O'Hara. Jake Johnson is confirmed to reprise Peter B Parker, while Spider-Man newcomer Daniel Kaluuya is voicing Spider-Punk.
The confirmed Spider-Man: Into the Spider-verse 2 cast list:
Shameik Moore as Miles Morales/Spider-Man
Hailee Steinfeld as Gwen Stacy/Spider-Woman
Jake Johnson as Peter B. Parker/Spider-Man
Issa Rae as Jessica Drew/Spider-Woman
Daniel Kaluuya as Spider-Punk
Oscar Isaac as Miguel O'Hara/Spider-Man 2099
Karan Soni as Pavitr Prabhakar/Spider-Man India
Jason Schwartzman as The Spot
Brian Tyree Henry as Jefferson Davis
Luna Lauren Vélez as Rio Morales
Shea Whigham as George Stacy, Gwen's father
Greta Lee as Miguel's AI assistant Lyla
Jorma Taccone as Vulture
Rachel Dratch as Miles's school counselor
Andy Samberg as Ben Reilly/Scarlet Spider
For more on the Spider-Verse 2 cast we've got a full breakdown here.
Spider-Verse 2 release date and reviews
Across the Spider-Verse was released on Friday, June 2, 2023, to almost universal critical acclaim. Our own Tom Percival said he'd have given Spider-Verse 2 six stars if he could (Read our Across the Spider-Verse review here), and it's currently sat at 95% on Rotten Tomatoes and scored an 87 on Metacritic.
Miles Morales's new adventure has lit up the box office as well. In its opening weekend, it brought in $120.5 million in the United States and Canada and a cumulative worldwide gross of $208.6 million.
What is Spider-Man: Into the Spider-Verse 2 about?
The Spider-Man Across the Spider-Verse plot will involve Miles and Gwen facing an even greater threat, with yet more Spider-People.
We know already that Shameik Moore is one of the best Spider-Man actors, and he will get plenty of opportunities to spread those wings – or webs – in the new adventure.
The story begins with Gwen Stacy approaching Miles with a mission that positions him as the man responsible for saving all of the Spider-People in the multiverse from a mysterious new villain. He meets up with the multiversal protectors known as the Spider-Force, only to find himself in disagreement with their methods.
As for the Spider-People on the show, there will be dozens. We know Spider-Man 2099 is in there, but who else could be included? Spiders-Man? Spider-Cat? Spirit Spider? The possibilities are almost endless! At CinemaCon 2022, Sony Pictures revealed that the movie would not only feature six universes but also host 240 characters in total. So, the possibilities truly are endless!
Is there a Spider-Man: Into the Spider-Verse 2 trailer?
There is a Spider-Man Across the Spider-Verse trailer, and it gives us quite a bit to gawk at. First, there's Spider-Gwen popping through to say hello to Miles while he's daydreaming and listening to music. She checks his journals and finds evidence that he might have a crush – bless.
He's grounded, but she pressures him into going on an adventure. Cut to him in his Spidey suit hurtling through time and space and landing in some new and unforeseen alternate reality. Just as he's getting his bearings, Spider-Man 2099 jumps in and grabs him.
The two tumble into some futuristic highway or other, and Miles is well and truly getting thrown around. Different animation styles return, giving each setting and backdrop its own distinct tone and flavor, and the difference in fidelity from the last is pretty jaw-dropping.
A second teaser dropped on December 13, 2022, and gave us a little more detail about Miles's big adventure. It seems like he's going to be public enemy number one among the Spider-Men of the multiverse for whatever reason.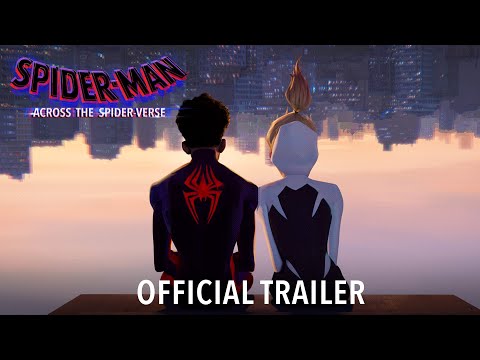 A third extended trailer dropped in April 2023 and set up Miles's conflict with Miguel O'Hara. Check it out below.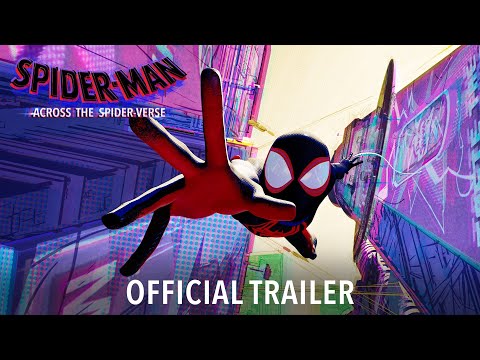 Another trailer was released on Thursday, May 11, 2023.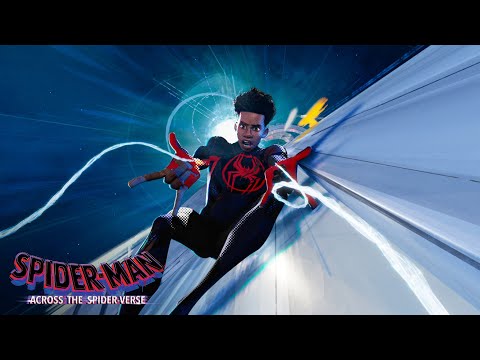 Where can I watch Spider-Man Into the Spider-Verse 2?
It's cinema-only for this one, Spidey fans. You'll have to head to your local multiplex to watch Spider-Man Into the Spider-Verse 2. With all of this multiversal carnage on show, we'd expect it to be well worth the trip.
And there you have it, everything you should know about Spider-Man: Into the Spider-Verse 2. We'll be keeping this piece updated as more news swings in on the Spider-movie.
In the meantime, we've explained why you shouldn't expect Spider-Verse 2 to have a happy ending and speculated as to why the most popular Spider-Man variant is missing from Spider-Verse 2.
For more super-powered fun, why not read up on the Aquaman 2 release date, the Spider-Verse 3 release date, and the Venom 3 release date for more heroics? We've also got a guide to all the new movies coming in 2023 and beyond.