Sons of Anarchy, the TV series from FX about a group of rag-tag, burly, law-breaking bikers, managed an impressive seven seasons. Granted, the drama series premiered before streaming services made three seasons a high ceiling, but still.
The Sons of Anarchy cast was one of its selling points, featuring character actors who looked at home in the leather-jacket-wearing world of the series. One of the more recognisable faces, however, was Charlie Hunnam's.
Starring in science-fiction movies like Guillermo del Toro's Pacific Rim and action movies like Netflix's Triple Frontier after the series finished, Hunnam was a credit to it. And the crew apparently agreed because they dedicated a mural to him.
'The Charlie Wall', a stretch of wall plastered in magazine clippings of Hunnam located in the set's makeup department, is that mural. "We come in and that's the first thing we see," Theo Rossi shared with Entertainment Weekly.
On the wall are boyish photoshoot images reminiscent of a teenage girl's bedroom walls, clippings of news stories on the actor, and a tiny photo of Ron Perlman, who apparently couldn't be left out. "We love the Charlie Wall. We're super proud of our fearless leader, and obviously," Rossi added, "we all get a good kick out of everything."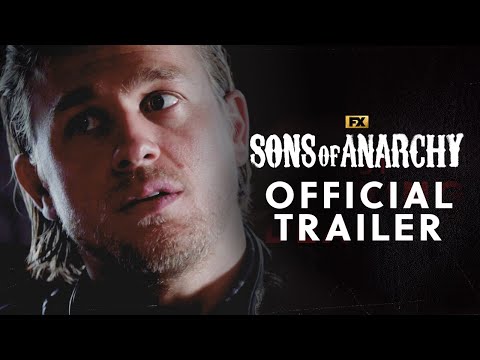 If you're ever lacking in self-confidence, simply ask your friends and colleagues to make a You Wall.
For something a little lighter than biker crime, head over to our list of the comedy series to see what made the cut, or check out more bike-related things with our guide to the Mayans MC season 5 release date. Alternatively, see the new movies coming soon.