When is the Knuckles TV series release date? There is no denying that Sonic the Hedgehog is one of the best video game series to have ever made the transition from consoles to the big screen. From franchise easter eggs to embodying perfect characters, we have laughed and cried at the blue blur's live-action debut. Sonic the Hedgehog was one of the highest-grossing movies of 2020, and its sequel was just as impressive, leaving all of us SEGA fans dying for more.
Well, the good news is that the Sonic the Hedgehog Cinematic Universe is on its way, pals. Not only are we getting another video game movie in 2024, but we are also getting our first live-action spin-off TV series with one of the best Sonic characters around. The Knuckles TV series is officially heading our way, so get ready for some burly Echidna action!
In preparation for the upcoming comedy series, we've gathered everything that you need to know about this red-headed hothead's next outing. From the Knuckles TV series release date, cast, and trailer – buckle up and get ready to make like Dr Robotnik as you study all the facts below.
Knuckles TV series release date speculation
The Knuckles TV series release date will be in late 2023 on Paramount Plus. However, don't be surprised if this date is delayed to 2024.
We say this because Paramount will be busy with the new movie, Sonic the Hedgehog 3, until its release date on December 20, 2024. That means there will probably be a strategy to release the Knuckles TV series closer to Sonic's next big screen outing to promote the projects and get fans excited.
Then we also must take into account the 2023 Writers Strike.
At the time of writing, the writers in the US are all on strike, and development on scripts has been put on hold.
While Paramount hasn't confirmed that the ongoing action will affect the Knuckles TV series (which has already started production in London), we'd bet money on its schedule being delayed until the writers of Hollywood score a fair deal. Stay tuned for updates!
Knuckles TV series cast
It should shock no one to hear that Idris Elba will be leading the Knuckles TV series cast. The star made his big debut as the red Echidna in Sonic the Hedgehog 2 and will be joined by his family movie co-star Tika Sumpter for his upcoming solo show.
There are also set to be several new faces in the Knuckles TV series, with Ted Lasso cast member Ellie Taylor and Game of Thrones alumni Rory McCann scheduled to make an appearance.
Here is the Knuckles TV series cast list:
Idris Elba as Knuckles
Tika Sumpter as Maddie
Adam Pally as Walt Whipple
Ellie Taylor
Rory McCann
Edi Patterson
Kid Cudi
Julian Barratt
However, despite this banging cast list above, there are a few names missing. There has been no word on whether Ben Schwartz will be appearing on the Knuckles TV series as Sonic. Similarly, neither James Marsden (Tom Wachowski) nor Colleen O'Shaughnessey (Tails) have confirmed their involvement in the show just yet. We will let you know if any more casting news heads our way.
Knuckles TV series plot
The Knuckles TV series plot will follow our favourite Echidna training a new human protegee in the ways of the warrior. Yep, you read right; we said, human.
The upcoming series will see Knuckles train Deputy Walt Whipple — one of Tom Wachowski's co-workers at the Green Hills Sheriff's Department. Wade is a loveable figure, but he isn't the typical action-ready cop that you'd imagine. So expect to see some hilarious training montages and Knuckles yelling his lungs out in frustration in the future TV show.
This also means that the Knuckles TV series will take place after the events of Sonic the Hedgehog 2, as Knuckles has settled in Green Hills with his speedy friends. And as we all know from the Sonic 2 ending, Dr Robotnik is pretty much out for the count — so we expect to see a brand new villain take centre stage in the upcoming show.
I mean, there has to be a reason for Knuckles training Wade right? So, fingers crossed we get a brand new threat. Knuckles also has a rich backstory from the SEGA video games, and in the last Sonic movie, we got a taste of his tragic past and his clan's connection to the Chaos emeralds.
While there has been no indication that we will learn more about Knuckles's childhood, we are hopefully optimistic that the character's origins will also be explored in the show's plot. Keep your eyes on this page as we keep you posted on the latest Knuckles TV series plot developments.
Is there a Knuckles TV series trailer?
Sorry SEGA fans, there is no Knuckles TV series trailer just yet, but we are expecting to see some teasers in late 2023. Since production on the comedy series is already underway, that means that, realistically, we could see the first lot of promotional clips this year.
Again, this depends on how the production of the Knuckles TV series goes – especially with possible delays following the 2023 Writers Strike. While we wait for future first looks at the huge-handed vermin, here is the Sonic the Hedgehog 2 trailer for you to enjoy.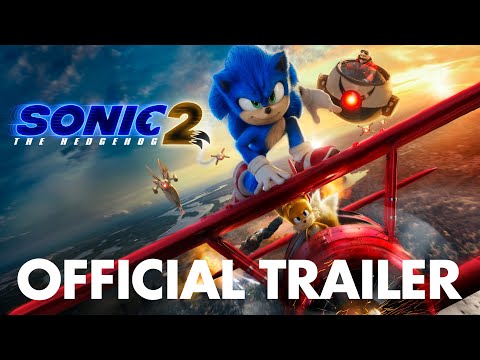 Where can I watch the Knuckles TV series?
Fans will be able to watch the Knuckles TV series on Paramount Plus once it releases. Currently, Paramount Plus is the only distributor for the future show, so what are you waiting for? It is time to start renewing those subscriptions, folks.
If you want to sign up for the streaming service, be sure to click the button down below.
How many episodes will be in the Knuckles TV series?
Thanks to IMDb, we know that there will be at least four episodes in the Knuckles TV series. However, this list will probably expand in future months, and we expect to see at least two more episodes added to the grand total.
And that is everything we know about the Knuckles TV series release date! For more on the Sonic universe, you can read our guide on whether Shadow is in Sonic 2, and why Knuckles is the villain in Sonic the Hedgehog 2.
For more picks, here is our list of the best movies of all time and our Sonic the Hedgehog 2 review.