Snowpiercer gained a loyal fanbase throughout its three-season run, but even the series' most die-hard fans disagree about the direction the show took in season 2 — and we're talking, of course, about Melanie's death.
Snowpiercer is a spin-off series based on the best Chris Evans movie, of the same name. It focuses on the class war that breaks out between humanity's last survivors — who inhabit a segregated train circulating the frozen wasteland Earth has become and it's one of the best sci-fi series of the last few years. Played by Jennifer Connelly, Melanie was the Voice of the Train — the person responsible for making all the train's announcements — but it was strongly implied in season 2's finale that she died after leaving the train and becoming stranded on the now-uninhabitable Earth.
There's still a possibility the character shows up when the Snowpiercer season 4 release date arrives, but it isn't looking likely — and fans of the series are still unhappy about Melanie's ending.
While Melanie was undoubtedly a villain on the show, many fans agreed over on the r/snowpiercer subreddit that her presence and characterization was one of the things that made Snowpiercer one of the best TV series around.
"Just watched the show recently, and it really fell apart for me in season 2," one Redditor wrote in a post. "Melanie keeping the train together was by far my favorite part of the show; I want 10 seasons of her outshining the first class ladies and outsmarting the cunning tailies. The cruelty she demonstrated to maintain her image of order and illusion of hope, all justified when she revealed the even greater evil that she'd prevented all the while being the brain of the whole operation, make for the most compelling characters I've seen."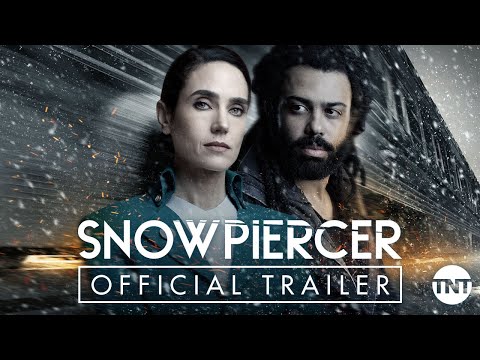 Another huge tonal shift between season 1 and season 2 of Snowpiercer was the move away from the titular train after a revolution against Melanie was successful and led to her handing control of the train over to Layton. This led to her being off the train for most of season 2 as she went to collect scientific data, with Sean Bean's Mr. Wilford becoming a more prominent villain on the show instead.
As the fate of season 4 remains undetermined, it remains to be seen whether Snowpiercer will be wrapped up in a satisfying way, and whether Melanie truly is dead.
To see more of Jennifer Connelley, here's how to watch Top Gun Maverick or a look at the Top Gun cast. Or, if you want more sci-fi and intrigue, here's what we know about Avatar 3 and The Marvels.