Simon Pegg is no stranger to a franchise. After all, we'll get to see Simon Pegg rejoin the rest of the Mission Impossible cast this month for the Mission Impossible 7 release date. He loves a sequel. But that doesn't apply, it seems, to his best movies.
For years, fans have clamored for a sequel to Shaun of the Dead – a breakout hit for Pegg, regular co-star Nick Frost, and director Edgar Wright. The trio had worked together on the TV series Spaced, and struck (fried) gold on the big screen with one of the best zombie movies ever made.
But Pegg explained to The Guardian that he thinks his new movies with Wright behind the camera should be something unexpected, and not the sequel to Shaun of the Dead that everybody expects them to make.
"Whatever Edgar and I do next, we're not going to rely on what we've done before. I like the idea of pissing people off. There's something fun about torching everything. Everything that people think we are, that's what we won't be. We should just do something that no one's expecting, but no one wants."
Pegg said: "If I ever do an Instagram Live or whatever, people are always like: 'I need Shaun of the Dead 2 in my life'. And I'm like: 'No, you don't fucking need Shaun of the Dead 2! The last thing you need is Shaun of the Dead 2! It's done. Move on'."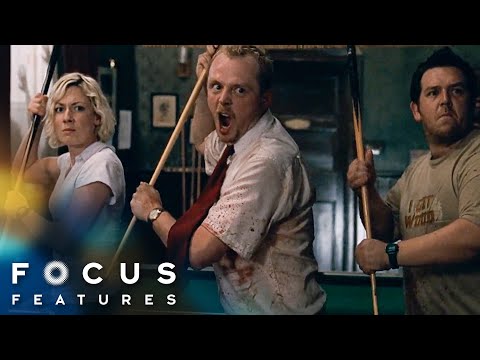 That's a pretty emphatic suggestion that Pegg has little interest in returning to one of his best comedy movies. It's understandable that Pegg and Wright don't want to dilute the genius of the first movie unless they can really crack an idea, but we won't pretend we aren't disappointed.
We can still hope for Hot Fuzz 2 though, right? Throw us a bone, Simon.
For more on Pegg's return to the role of Benji Dunn, check out our Mission Impossible 7 review. We've also got a Cary Elwes interview, a Hayley Atwell interview, and a Pom Klementieff and Vanessa Kirby interview for you lucky folks to read.
Or find out why Kate Winslet almost appeared in Shaun of the Dead and learn about how Ricky Gervais hated the movie's title. Meanwhile, check out our picks for the best 2000s movies and the best horror movies ever made.