Seinfeld can be blamed for two things. One: all men thinking they're funny, and two: everyone thinking they can pull off pillowy shirts tucked into jeans. But Seinfeld also stands tall as one of the most popular TV series in history.
Famously "a show about nothing", Seinfeld became a blueprint for most subsequent sitcoms and proved that, sometimes, nothing can be more entertaining than a group of funny people simply sitting around and talking.
Because of this, it's become one of the best comedy series of the past few decades. And whether you watch it because you find Kramer's wacky persona endearing, or you're in love with Elaine, or you feel a deep soulful connection to George, you've definitely seen your fair share of the '90s show.
Why are we talking about Seinfeld so much? Well, today marks a very important moment in the show's history, because it was 34 years ago today that the first episode of the series aired on NBC on July 5, 1989.
Seinfeld was the brainchild of Jerry Seinfeld and Larry David (who would go on to have his own show, the arguably better Curb Your Enthusiasm), and was a fictionalized version of Seinfeld's life. Famously including clips of Seinfeld performing stand-up comedy, the basis of the show drew from the mundane nature of everyday life.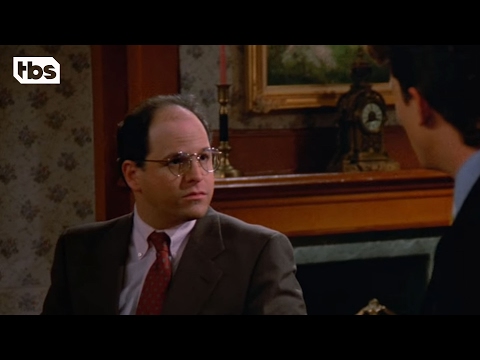 Seinfeld would win several awards over the course of its run, including Emmys and Golden Globes, including those for its cast, which included Jerry Seinfeld, Jason Alexander, Julia Louis-Dreyfus, and Michael Richards.
Since it finished in 1998, its been considered one of the most influential comedy shows of all time. It ran throughout most of the '90s against another highly popular series, Friends. But for comparison, the Friends series finale drew in 52.5 million viewers, while Seinfeld pulled a whopping 76 million viewers for its final episode.
To this day Jerry Seinfeld remains the highest earning comedian around, with a value of $920 million. A good chunk of this can probably be attributed to syndication and streaming deals from his namesake show, so we imagine he'll probably be raising a glass for the series' birthday today.
For more laughs, check out all the best comedy movies and new movies coming out this year. You can also find out everything about the That '90s Show season 2 release date. For more small screen adventures, check out everything that's new on Netflix, new on Paramount Plus, and all the new anime coming soon.