Sometimes, you get movies that tell you a well-crafted story about love, loss, society, and humanity. And other times, you just want to watch a film about motherfucking snakes on a motherfucking plane. And that's exactly what Snakes On A Plane offers us, as the Samuel L Jackson movie celebrates its seventeenth anniversary.
What's Snakes On A Plane about? Well, it's about snakes. Snakes that are on a plane. More specifically, the unashamedly trashy thriller movie, which was released on this day in 2006, depicts the chaos that unfolds after a dozen venomous snakes are released on board a civilian plane as part of an attempt to silence the witness of a crime.
The horror movie begins as unassuming surfer Sean Jones (Nathan Phillips) witnesses a murder by a crime boss. This leads to him being placed under the protection of FBI agents Neville Flynn (Jackson) and John Sanders (Mark Houghton), who escort him onto a flight to LA in order to testify against the gang in a trial. Only, there's a bit of a plot twist.
Eddie Kim (Byron Lawson) and his heavies want to keep Sean silent, so a dozen venomous snakes are smuggled on-board the aircraft in an attempt to kill him. Calamity ensues.
Although the action movie, which is directed by David R Ellis, had a middling critical response, the online hype surrounding the film before, during, and after its release has cemented Snakes On A Plane's place in history as a cult classic.
Throughout his long film and TV career, Jackson has proven himself to be one of the best actors of our generation, even winning an honorary Academy Award in recognition of his achievements in 2021.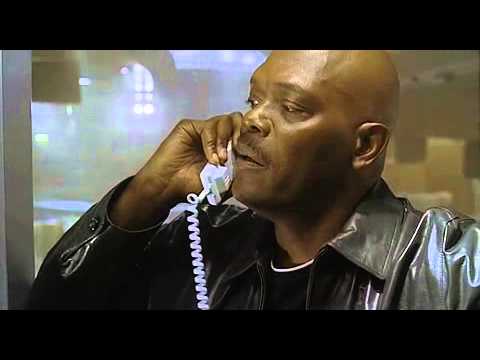 But in a 2006 interview with Cinemablend, Jackson explained why films like Snakes On A Plane endear him.
"All movies aren't fun. Some are hard work," he said. "You try to do something and convey a set of emotions that have to do with some real-life kind of stuff. That's a popcorn movie. We know what it is. I don't have to go in and worry about my motivations. Fucking snakes all over the plane. That's scary. Let's go. Scream. Yell. Let's look dire. Oh my god, somebody got bit. Oh, snakes are gonna bite me!"
You can watch Jackson's latest performance as MCU character Nick Fury on Disney Plus now, as he leads the recent Marvel series Secret Invasion.
Or, if you're still on the plane thing, check out our guide on how to watch Plane, our Plane review, and our listicle breaking down the best plane movies of all time. And if that B-movie silliness isn't enough, we also have guides on how to watch Cocaine Bear and how to watch The Meg 2, the latter of which depicts Jason Statham squaring up against a giant shark.