You would think most film sets would love to have an actor of Russell Crowe's calibre around. He's been involved in some of the best movies of all time and is rightly regarded as one of the best actors of his generation. However, one production apparently tried to force him away from the project.
We're big fans of Crowe's work on projects like the epic action movie Gladiator and the comedy movie The Nice Guys, not to mention his Oscar-nominated turn in the movie based on a true story, A Beautiful Mind. He also led the line in one of the best '90s movies, LA Confidential, but he had to cling on to that role for dear life, by the sounds of it.
Speaking to Vanity Fair upon the release of his new movie, The Pope's Exorcist, Crowe revealed how a hotel bill nearly cost him his role in LA Confidential.
"I moved to LA and into this hotel, and we began rehearsals. A few days into rehearsals the studio stopped paying the bill at the hotel and they stopped paying for my rental car. The studio didn't want me to be in that role, they wanted I think Sean Penn and Robert De Niro in the film" Crowe said.
"So there was probably a four or five day period there where I was leaving the hotel of a morning by going down the back stairs, because I knew the hotel manager was waiting for me in the foyer to ask when the bill would be paid. If I'd paused and said 'I'm not going to work' they would have just taken that opening to get me out of the movie," he added.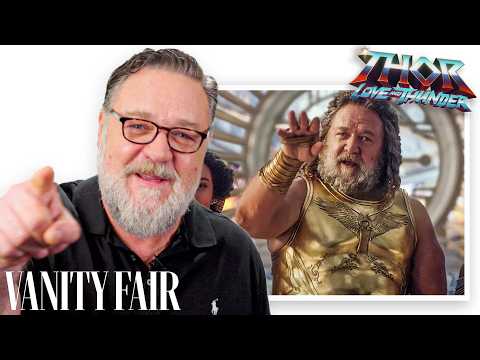 Luckily, Crowe persevered, kept the role and the rest is history as they say. Perhaps the unpaid hotel bill was just a clerical error, and maybe we'll never know.
Until we get an answer on that one, why not dive into all we know about a potential detective movie sequel with our guide to The Nice Guys 2 release date. Or, read our interview with Russell Crowe where he talks about his new horror movie, and check out our Pope's Exorcist review, too. While you're here, dive into our guide on the Gladiator 2 release date.