Michael B Jordan has turned to the impressive world of popular anime series for his new movie Creed 3. In an interview with IndieWire, the filmmaker revealed that the latest entry in the boxing-centred Rocky movie series took some emotional punches from a certain blonde Ninja.
Creed 3 sees Michael B Jordan return to the role of Adonis Creed, as he is set to face off against his childhood friend Daimen (Jonathan Majors) in the ring. The sports movie has already received clear praise, with our Tom Beasley shouting out the fight scenes and character journeys in his Creed 3 review. However, Jordan's Creed 3 vision and success wasn't a fluke – instead, it was, in part, propelled by his knowledge of the anime Naruto.
"I wanted it to be a violent ballet," Jordan explained when breaking down why he turned to Masashi Kishimoto's hit TV series for his directorial debut. "I wanted it to feel very emotional like it's just them. It's just the two of them. It's kind of like in Naruto when you go inside of Naruto, where the Ninetails Fox is sealed. It's a void," he continued.
"On the outside, he's going through something that's physically excruciating. He's in the middle of the battle. But internally, they're someplace where they're talking calmly and they're having an emotional conversation about how they feel," Jordan said.
Creed 3's Adonis and Damien reportedly live up to their anime character influences, according to critics. And, Naruto wasn't the only animated series on Jordan's influence list either.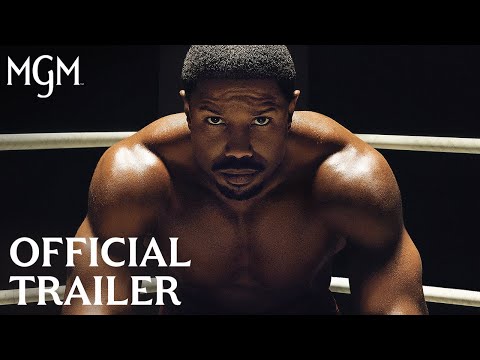 In a past interview with IGN, the filmmaker referenced Dragon Ball Z, and My Hero Academia as references for his approach to the action-packed drama movie. So, while Naruto seems to be a heavy hitter, especially when it comes to Damien and Adonis's relationship, all Shonen anime fans will have something to look forward to when it comes to this sports movie.
Creed 3 hits cinemas on March 3, 2023. For more information, check out our guide on how to watch Creed 3. Or, if you are curious about new movies, here are all the 2023 movies that we can't wait to see.