Michael B Jordan's new movie, Creed 3, is heavily influenced by anime. Jordan's Creed series has been a huge hit so far, continuing the Rocky action movie franchise and reinvigorating it with new life and new characters.
Creed 3 will continue the story, and see Jordan face off against fellow Marvel villain (or at least, soon-to-be villain) Jonathan Majors. It will be the first Rocky movie to not star Sylvester Stallone as Rocky, and Jordan is also directing the sports movie, making his feature directorial debut. So, there's a lot of pressure on Jordan to make sure that Creed 3 works and is just as much of a success as previous movies.
Now, Jordan has opened up about the benefits – and stresses – of directing Creed 3, as well as the opportunities it gave him to indulge his inner "anime nerd." Speaking on The Tonight Show with Jimmy Fallon, he was asked about the challenges of differentiating his sports movie from previous Rocky and Creed instalments.
Jordan said "It was a gift and a curse. There's been eight other movies before me. You can shoot a boxing match so many different ways. I think because I was kind of put in a corner, it kind of forced me to be more creative and really find, like, think outside the box of how to make the fights different. So we shot all the fights in IMAX. And also, I had a huge Japanese anime influence on a lot of my fights. I'm an anime nerd."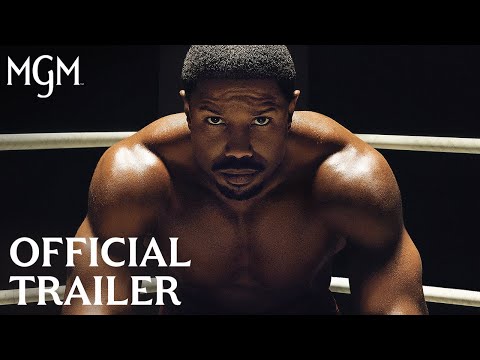 Looking to anime movies or anime series for inspiration for fight scenes is a great place to start. Classic anime fight scenes are often packed full of energy, dynamism, and power. If some of that can be translated across to Creed 3 then that will definitely bring something unique into the franchise.
We are left with one lingering question, though, and that's: what's Michael B Jordan's favourite anime series? Maybe, from Creed 3, we'll be able to figure it out.
For more, check out our guide to the Creed 3 release date. Or, take a look at our anime picks with our guides to Demon Slayer season 3, Tokyo Revengers season 3, or One-Punch Man season 3.