We're huge fans of Robert De Niro here at The Digital Fix, and we consider him one of the best actors of all time. There is no denying the legendary performer has appeared in many of the best movies of all time, but now, one of his worst flicks is streaming on Netflix.
For decades now, De Niro has been at the top of his game. He's collaborated with the best directors around, from Martin Scorsese and Francis Ford Coppola, to Michael Mann, and Quentin Tarantino. Among his work on the best '80s movies and best '90s movies, though, it's fair to say De Niro has a couple of rare misses in his career.
One such flop is now available to US subscribers to the streaming service Netflix, as the comedy movie Dirty Grandpa has dropped on the platform.
The 2016 film stars Robert De Niro alongside names such as Zac Efron, Aubrey Plaza, Zoey Deutch, and Jason Mantzoukas. Not a bad cast list, by any means, but the end result is one of the worst movies of the last decade.
It's a slapstick comedy with lots of raunchy moments. De Niro and Efron team up as grandpa and grandson, with the former getting up to all kinds of crazy antics during a road trip across America. If you like the sound of that, head over to Netflix and stick it on, but don't say we didn't warn you.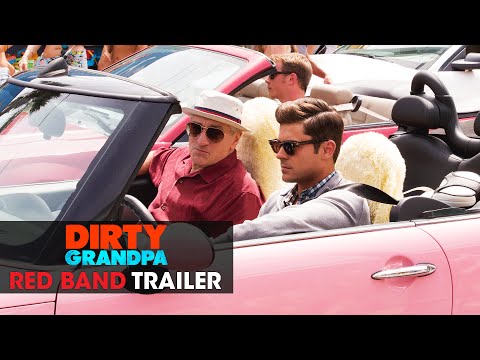 We have a funny story for you about Dirty Grandpa, actually, where Aubrey Plaza freaked out De Niro while working together. Turns out, going full method and trying to seduce De Niro is not a good idea — who knew?
It's better to be positive about film, right? So, why not take a look at all the exciting new movies on the way this year, and learn more about the Barbie movie release date or The Meg 2 release date.