Nicolas Cage is the latest actor to take on the role of one of the oldest and best movie villains of all time. And with the Renfield movie release date right around the corner, it's not only poised to give us an outrageous twist on the classic horror movie icon, but it's also reminded us of a cinematic universe that we've been waiting on for a while now.
Fans had hoped that with the likes of films such as Dracula Untold and Tom Cruise's The Mummy, that a 'Dark Universe' might actually be coming to life in a revitalised exploration of classic Hollywood monster movies. (Paying special attention to the world of the Universal monsters.)
Unfortunately, as a result of said films bringing in lacklustre results at the box office, it looked as though the Dark Universe was dead in the water. Though hopes were raised once again with The Invisible Man gaining some success with audiences in 2020, as well as Ryan Gosling being attached to an upcoming The Wolfman reboot.
And now, with Nicolas Cage stepping into the creepy vampiric shoes of Dracula in Renfield, we dare ask: is the Dark Universe looking likely again?
…Sadly, no. At least, not according to Renfield director Chris McKay.
"We haven't had any conversations about it," McKay says (via SFX Magazine). "From the studio's perspective, this is a one-off thing. I figure they don't look at this as some kind of franchise-starter. The thing for me, personally, is I loved the relationship between Renfield and Dracula. I loved the relationship between Renfield and Rebecca. I love the idea that if Dracula is out there, are there other monsters out there, in a world where Renfield is now empowered to fight off people's monsters?"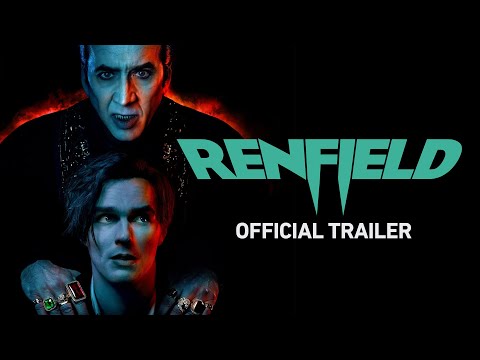 It's an intriguing concept, and one that we would pay good money to see, though that's not exactly the direction that this particular
vampire movie
takes.
"That's not necessarily where the movie goes," he continues. "I see more stories in Renfield and his relationship with Rebecca, Dracula and possibly other monsters out there."
Our Dark Universe hopes being dampened once again is a crying shame, especially with the recent revival of The Mummy's original star Brendan Fraser in the form of an Oscar win. We guess mummies, and their monstrous cinematic friends, are just on the mind.
If you're in the mood for scares, be sure and check out the best ghost movies, best zombie movies, and how to watch the Scream movies in order. Don't forget to check out all the brilliant new movies coming out this year, too.