Percy Jackson and the Olympians is a book series that has been one of the few genuine rivals to Harry Potter's popularity since the first novel was published in 2005. In 2010, a somewhat disappointing movie adaptation was released, but now a TV series is on the way which Percy Jackson author Rick Riordan says is "the one you have been waiting for."
The Percy Jackson TV series release date sees it coming to Disney Plus on December 20, after what has been a long wait for fans of the book series. If all goes according to plan, there will be six seasons, one for each of the books – which means that the stories and characters will get enough time to shine.
Riordan and his wife Becky told Entertainment Weekly before the writers strike; "We have been involved in the series since its inception, since the very, very earliest conversations about what a new Percy adaptation might look like, how it would be sketched out, whether it would be episodic. So, I feel comfortable telling fans of the books who have been waiting — in some cases, decades — for this kind of faithful adaptation, that this is the one you've been waiting for. We are involved and I think you're gonna love it."
In the new fantasy series, Walker Scobell plays Percy, Aryan Simhari plays Grover, and Leah Jeffries plays Annabeth – three teenagers who attend Camp Half-Blood – which trains the children of the Greek gods. Percy is the son of Poseidon, Grover is a satyr, and Annabeth is the daughter of Athena.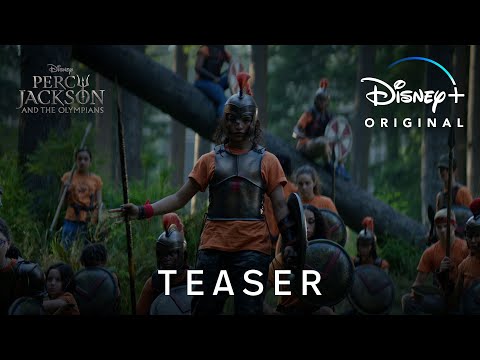 Riordan started telling the Percy Jackson stories to his son at bedtime; "He was struggling with dyslexia and ADHD, having a terrible time in school, but the one thing he did love was Greek mythology. As a classroom teacher myself, I knew a great deal about Greek mythology. I loved teaching it. So I started telling him stories from the Greek myths and, when I ran out of the old stuff, I made up a new Greek hero: A modern-day kid named Percy Jackson who, like my son, has ADHD and dyslexia and finds out that those are indicators that you may well be a demigod. My son had no trouble believing that."
Check out our guide to everything new on Disney Plus and to the best Disney Plus movies. Find out everything we know so far about Wednesday season 2 and House of the Dragon season 2. We've also been speculating about what the upcoming Harry Potter TV series might be like.