There are fewer things more exciting than a beloved adaptation. And when it comes to Percy Jackson, fans will stand firm in their belief that it's the best fantasy series out there. So when Disney Plus announced the new Percy Jackson TV series, well, people were pretty excited about it.
Followers of the Percy Jackson book collection already seem hooked on the show… and it hasn't even come out yet!
Once the streaming service unveiled the casting, we were sold. Even Rick Riordan, author of the original mythology series, has come forward to praise the casting of his characters. That's one seal of approval you can count on!
When asked about the casting of Walker Scobell in the main role [via Entertainment Weekly], Riordan was very clear in his agreement with the decision.
"Oh my gosh," he says. "Walker's Percy is just totally spot-on."
When comparing to the books, he was also aware of the difficulties that might arise when translating the story to an on-screen version.
"I mean, it's really hard to take a book that is told 100% from a first-person narrator and translate it to film, because you can't… I mean, I guess you could have a voice-over narrative. It's not the same. So we have to figure out how to convey Percy's personality in other ways, through his lines of dialogue, through his expressions, through his actions."
Luckily, he seems convinced that Scobell is most definitely up to the task.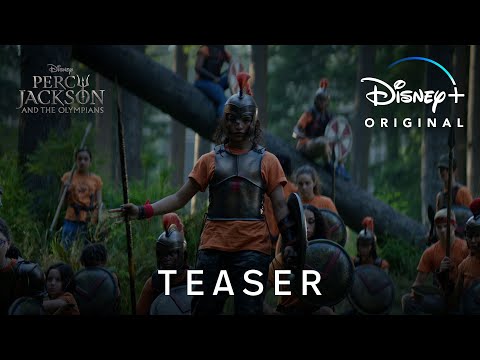 "Walker has that sense of alchemy. Everybody says this about him when they watch him perform, this kid is a superstar. The screen loves him, and he is so good and so natural and so dedicated at everything. It really is stunning, and he's a huge megafan of the books."
So, Walker Scobell isn't only a perfect physical pick for the titular Percy Jackson, but apparently also has the acting chops and fan-fuelled passion to back it up. Sounds like he's ticking all the boxes to us!
We really can't wait to get our first real look at the new series. Until then, why not join us in getting excited about the Lockwood and Co season 2 release date, or the upcoming Eragon TV series?
And of course, there's always some incredible adventure movies to watch, and plenty of new movies coming our way in 2023 to keep you occupied.