When is the Lockwood and co season 2 release date? Based on the books by Jonathan Stroud, Lockwood and Co is the newest TV show from the streaming giant Netflix.
Created by Joe Cornish TV series is set in an alternate London where the dead walk the streets and phantoms menace the nights. Thankfully there are teams of dedicated ghost hunters, like our heroes Lucy Carlyle, George Karim, and Anthony Lockwood, who keep the public safe from things that go bump in the night.
Part horror series, part teen adventure, Lockwood and Co is an awful lot of fun with just enough scares along the way to keep even the biggest of kids entertained. Of course, in 2023, though, we always want more, so the question is, will the Netflix series get a second season? Well, here's everything we know about the Lockwood and Co season 2 release date.
Lockwood and Co season 2 release date speculation
We don't know the Lockwood and Co season 2 release date at the time of writing. That's because Netflix hasn't officially announced whether a second season is actually happening.
Don't panic, though. The streaming service normally waits a month or two before making a renewal decision. Or at least that's what they did for Wednesday season 2 and The Sandman season 2.
Lockwood and Co season 2 cast
As far as we know, the Lockwood and Co cast from season 1 are all ready and waiting to reprise their roles in season 2. That means Ruby Stokes, Cameron Chapman and Ali Hadji-Heshmati will all be back hunting ghosts soon enough.
One person who won't be returning, though, is Louise Brealey, who played Pamela Joplin. Poor Pamela ended up being overcome by the spirit glass mirror after being exposed to the ghouls and ghosts within.
Who's in the Lockwood and Co season 2 cast?
Ruby Stokes as Lucy Carlyle
Cameron Chapman as Anthony Lockwood
Ali Hadji-Heshmati as George Karim
Michael Clarke as Skull
Ivanno Jeremiah as Inspector Barnes
Luke Treadaway as The Golden Blade
Morven Christie as Penelope Fittes
Jack Bandeira as Quill Kipps
Ben Crompton as Julius Winkman
Hayley Konadu as Flo Bone
Lockwood and Co season 2 plot
We're desperate to find out what's behind Lockwood's secret door, so we're hoping Lockwood and CO season 2 will quickly resolve that cliffhanger, but there are loads of places Cornish could take the series.
First of all, we've got the Golden Blade's words about Lockwood's parents as well as his connection to Penelope Fittes. Then there's George's quest to find out how 'The Problem' actually began.
Our best guide on where the show will go is probably the books. The first season adapted the first two books in Stroud's series and The Screaming Staircase and The Whispering Skull. It's likely then that Lockwood and co season 2 will cover the next two books, The Hollow Boy and The Creeping Shadow.
These books cover Lockwood, Lucy, and George's battles with a carnival of assassins and their toughest case yet, finding the source of the Brixton Cannibal.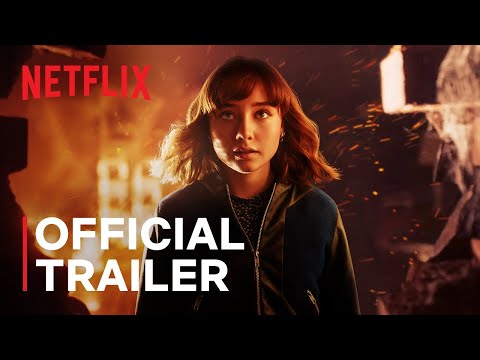 Lockwood and Co season 2 trailer
There is no Lockwood and Co season 2 trailer but don't worry, we won't leave you empty-handed. You can watch the teaser for season 1 above.
Where can I watch Lockwood and Co?
You can watch all eight episodes of Lockwood and Co exclusively on Netflix. If you've already binged your way through the complete collection already, then don't worry. We've got you covered.
We have a list of the best Netflix movies for you to peruse, or if you prefer things that go bump in the night (and if you're watching Lockwood's adventures, then you definitely do), then you need to read our list of the best ghost movies.
For more on great fantasy series, check out our guides to The Sandman season 2, House of the Dragon season 2, and Rings of Power season 2.