There aren't many fans of the David Lynch version of Dune, which is a notorious black mark on the director's formidable filmography. But it turns out that Patrick Stewart, who knows a thing or two about the best science fiction movies as a Star Trek legend, thinks one of the best directors of all time did a decent job.
Released in 1984, Lynch's Dune has a reputation as being among the director's worst movies. Lynch has been famously reluctant to discuss Dune since it came out, and he has declined any suggestion that he put together a director's cut to reflect his original vision.
But the movie has its fans, including Star Trek The Next Generation cast leading man Stewart. In a 1994 interview with Mark Greczmiel, Stewart expressed fondness for the movie, in which he played Atreides family weapons master and musician Gurney Halleck.
Asked about his choice to take on various roles in sci-fi movies and the best sci-fi series over the years, Stewart said: "It's curious because, by choice, science fiction plays no part in my life at all. I don't have a particular interest in it."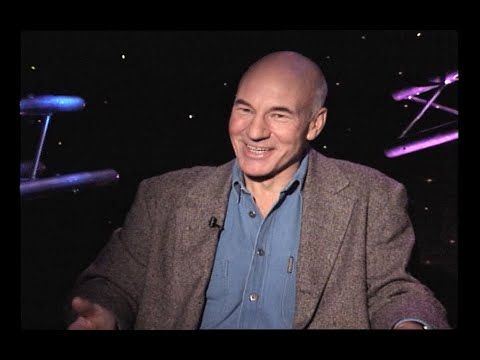 He added: "By the way, I think Dune is a very good movie and I think it will be around for a long, long time to come."
A decade after Dune was first released, Stewart was still banging the drum for it as an unfairly maligned movie. There are some signs that the beginnings of a reappraisal is taking place, with Arrow Films releasing a remastered Ultra HD disc version of the movie in 2021.
Attention, though, has mostly shifted to Denis Villeneuve's epic new movies based on the Frank Herbert novel. We're awaiting the Dune 2 release date later in 2023 having had a ball with the first one, as we wrote in our Dune review.
For more on this franchise, take a look at our beginner's guide to Dune and read about the Dune ending to find out where one of 2021's best movies left the story. We've also got everything you need to know about the upcoming TV prequel in our guide to the Dune The Sisterhood release date.
Meanwhile, you can get more from Dune star Timothée Chalamet with our guide to the Wonka release date, as well as our Paul King interview to chat about the new Wonka trailer.