Ke Huy Quan, one of the stars of the Oscars 2023 winner Everything Everywhere All at Once, has shared the importance of a name.
Speaking with the press (via Deadline) after winning an Academy Award for Best Supporting Actor for his work in the aforementioned science fiction movie, Quan revealed how moving it was to hear the presenter call out his birth name. In the past, the actor had been told to go by an "American-sounding name" in hopes that it would assist his career.
"You know, when I started as a kid, it was my birth name Ke Huy Quan," he said. "And then I remember, when it got really tough, my manager told me, 'Maybe it would be easier if you were to have an American-sounding name.' And I was so desperate for a job that I would do anything."
"And it's insane that I, at one point, would try a different name, not the name that was given to me, but it can only show you how desperate I was to try to make things different," Quan continued.
The actor went on to reveal how reclaiming his name was emotional, and he felt he was honouring his mother, who helped him get to where he is today.
"The very first thing that I wanted to do was to go back to my birth-given name," he explained. "Tonight to see Ariana [DeBose] open that envelope and say, 'Ke Huy Quan,' that was a really, really special moment for me. And then immediately, I was so emotional, but the first image that I had in my mind was my mom — who is the reason why I am in America, who is the reason why I have a better life, I have all these opportunities."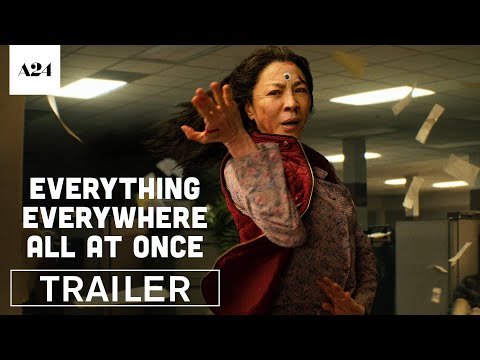 On the significance of his mother, Quan added: "Like I said in my acceptance speech, she sacrificed so much. She had a great life where we came from, and she gave all that up so that all her children — there are nine of us — and every single one of them are so grateful to my parents."
Quan's win and recent career resurgence signal how far the industry has come in terms of representation. While work still needs to be done, a name shouldn't hold anyone back or block any talent from opportunities in new movies or TV series.
Fans can next see Quan in the Marvel series Loki season 2 and look forward to the star appearing in the action movie The Electric State. For more information on Everything Everywhere All at Once, you can read our Everything Everywhere All at Once review and find out how to watch Everything Everywhere All at Once now.