If Oppenheimer wasn't playing on the largest screens in the country, fans may have not noticed a minor historical error present in one Oppenheimer scene. Alas, of the new movies playing in theaters right now, it's the one people watch in 70mm IMAX cinemas.
And while viewers were sat figuring out why Lewis Strauss hated Oppenheimer and how long they had between the film and their next destination, Barbie next door, they noticed a detail.
In a scene set in 1945, Cillian Murphy's Father of the Atomic Bomb is overwhelmed by a crowd of adoring Americans, waving their home country's flag. Herein lies the conjecture, and Oppenheimer reviews on Twitter made sure to mention it.
One person jokingly said, "It was good and all, but I'll be that guy and complain they used 50-star flags in a scene set in 1945." He's referring to the fact that in 1945, the USA was comprised of 48 states, sans Alaska and Hawaii. The old flag, with 48 stars, was used until 1959.
As previously mentioned, though, some folks think it was on purpose. @formulagirly (who we hope enjoyed the Hungarian Grand Prix at the weekend as well as the best movies her multiplex had on offer) said: "Personally I think it was done intentionally because colored scenes were from Oppenheimer's perspective which is his present day's memory that was after the 50-star flag was established."
A well-baked part of Christopher Nolan's approach to perspective or a simple unimportant mistake? Probably the latter, but we'll have to wait and see what the man himself says. He recently gave his verdict on the Inception ending, so we're sure someone out there can take one for the team and bring the potentially superfluous question up.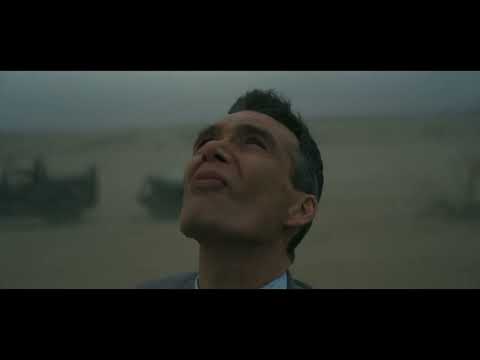 For more on the historical epic, find out if you can watch Oppenheimer in 3D cinema formats, uncover the Oppenheimer cast, and check the Oppenheimer age rating. Or, you see how to watch Oppenheimer and the true story of who was J. Robert Oppenheimer.