Why did Lewis Strauss hate Oppenheimer? Christopher Nolan is back again with his new movie Oppenheimer, and two major players in the film are the titular theoretical physicist (played by Cillian Murphy) and Lewis Strauss (played by Robert Downey Jr).
Following the creation of the atomic bomb and its subsequent fallout, Oppenheimer explores one of the most crucial moments in human history. According to our own Oppenheimer review, the new movie is brilliant in moments — and especially as it depicts the Trinity Test — but can get caught in the weeds of interpersonal conflicts.
One of the defining clashes of personality in Christopher Nolan's latest is between Oppenheimer and Strauss. In fact, the movie is split into two primary timelines, and one of these is dedicated almost entirely to the battle between the two. There's a simmering resentment shared between them, but why did Lewis Strauss hate Oppenheimer?
Why Lewis Strauss hated Oppenheimer explained
In the new movie, Lewis Strauss hated Oppenheimer for three key reasons, and fundamental to this was a difference in political ideology. Strauss was a staunch conservative and was therefore suspicious of Oppenheimer who was a liberal with ties to the Communist Party, leading to a deep distrust.
Beyond that were two more personal reasons. Firstly, in a previous hearing on nuclear development, Oppenheimer had used his scientific knowledge to make a humiliating comment about Strauss which wounded Strauss's pride. On top of that, Strauss incorrectly believed that Oppenheimer had been intentionally ruining Strauss's reputation in the eyes of Albert Einstein.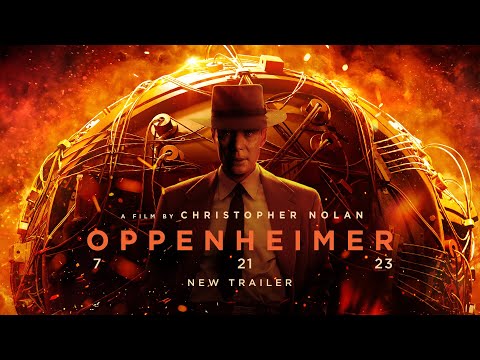 It's also argued that underlying the friction between Oppenheimer and Strauss is their shared Jewish heritage. Both men were Jewish but viewed their relationship to their heritage and culture in different ways. While Strauss embraced this side of him and worked to make his name in spite of anti-Semitism, Oppenheimer is said to have suppressed his heritage, ignoring it as a part of his identity.
So, on many levels, Strauss and Oppenheimer were opposites. But beyond their differing outlooks, Strauss's hatred for Oppenheimer was also fuelled by more personal reasons too.
That's why Strauss hated Oppenheimer. For more on the movie, check out our guide to the Oppenheimer ending explained and find out where you can watch Oppenheimer in 70mm IMAX. You can also learn about how Nolan filmed the atomic bomb scenes in Oppenheimer, and see what the next Christopher Nolan movie will be.
If you're more of a Barbie girl in a Barbie world, take a look at our guide to the Barbie cast and Barbie ending explained, before checking out our picks for the 101 best movies ever made.