If you were even remotely looped into the pop culture freight train weekend, you were probably at the movie theater watching a Barbie and Oppenheimer double bill. Considering the extensive format requirements laid out for the greatest Oppenheimer viewing experience, it's no wonder getting the perfect seats for the newest Christopher Nolan movie has become akin to trying to secure Taylor Swift Eras tour tickets.
But in trying to provide the greatest cinematic experience possible, has Christopher Nolan become the destroyer of worlds? Has he unleashed a fervor among fans, leaving them to claw at each other in order to try and watch Oppenheimer in 70mm IMAX, the way God (Nolan) intended?
Well, based on some of the prices of these ticket resales, it might just seem that way.
On Twitter (or X *shudder*), user @turbovax shared an online listing for eight Oppenheimer 70mm IMAX tickets. According to the listing, the poster couldn't attend the screening anymore due to a funeral they needed to attend. That's fair enough. But how much are they selling these eight tickets for?
…$1,400. Granted, yes, these are primo seats for one of the most anticipated new movies of the year: middle of the row, fourth back from the screen. But the audacity to resell tickets for a movie that's already been out the best part of a week for $1,400 is maddening. Considering the average price of a ticket is $22.59 (according to Fandango), that's a ridiculous mark-up.
Of course, this could easily be a scam. It'd be easy to place desperate moviegoers who want to see one of the best movies of 2023 next to confused old people on the list of most vulnerable scam victims, given the right timing. But a quick look on eBay will show that there are multiple iterations of this either nasty scam or baffling sale attempt.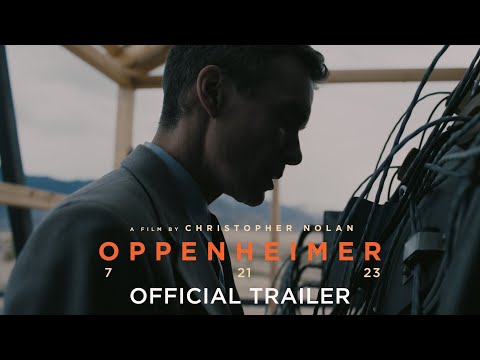 There are listings with starting offers at $499.00 for two tickets, and there are also requests on Craigslist from people who are looking to buy. One poor soul describes themselves as a "Big Christopher Nolan fan from the United Kingdom". Willing to travel across the Atlantic to watch one of the most harrowing and best war movies of recent years? That's commitment.
To see if it's worth spending upwards of $1000 on a ticket, take a look at our Oppenheimer review. (Spoiler alert: it isn't.) We've also got plenty of guides surrounding the movie, including ones on: "How did Oppenheimer die?", the Oppenheimer sex controversy explained, and "How did Christopher Nolan film the Oppenheimer atomic bomb scene?"
While you're at it, you can also get to know the excellent Oppenheimer cast. We've also got lists of the best drama movies and best movies based on a true story, in case you're looking for more trauma and heartbreak.